Custom Sizes

Order custom-sized boxes to suit your needs perfectly.

Personalized

Discover personalized packaging exclusively for your needs.

Custom Style

Personalize your style with customizable packaging.

Free Design Support

Unlock free design support.

Free Shipping
Discounted Prices
Custom cable packaging incorporates pertinent printing elements to draw in target buyers. Their relevant photos and graphics make them more appealing. The company name and logo are imprinted on them. They assist in communicating important information by using printed text, drawings, and barcodes or QR codes. These printing components have a big impact on what clients decide to buy. Multiple compartments, inner velvet lining, and tailored foam inserts are features of custom rigid cable boxes that make for a stunning product presentation and a fantastic unboxing experience.
Due to specially created die-cut windows, buyers can observe the product without opening the packaging. Custom cable boxes with lids keep out dust and other contaminants. The magnetic or Velcro lids on these boxes keep the contents secure while being transported. They can have a raised or textured appearance due to the use of methods like embossing and debossing. These boxes look more expensive due to silver or gold foiling, a matte or glossy coating, or other finishing options. Most consumers use recyclable and natural materials to manufacture their packaging. They don't have any negative environmental effects. Due to their durability and strength, they are vital for item protection.
To get a quick price quote, please submit this price request form after filling out your required specifications. Our sales representative will shortly get in contact with you.
Unlock the potential of your products with our unrivaled packaging solutions tailored to your industry and specific product needs.
Sample Price: $1.75 (Per Box)
| | |
| --- | --- |
| Dimensions | All custom sizes & shapes |
| Min.quantity | 50 Boxes ( Hardproof Sample Option Available ) |
| Default process | Die cutting, gluing, scoring, perforation |
| Printing | Cmyk, pms, no printing |
| Options | Custom window cut out, gold/silver foiling, embossing, raised ink, pvc sheet. |
| Turn around time | 10-12 business days , rush |
| Paper stock | 10pt to 28pt (60lb to 400lb) eco-friendly Kraft, e-flute corrugated, bux board, cardstock |
| Proof | Flat view, 3d mock-up, physical sampling (on Request) |
Cable Packaging
Cable packaging that's sturdy and eco-friendly is the new rage in the electronics world. Such boxes are a byproduct of recyclable materials like corrugated cardboard and kraft. Materials of such caliber safeguard the cables while preserving the environment. With custom sizes tailored to fit the cables perfectly, this packaging ensures a snug fit for every product. From USB to HDMI cables, they have got all the dimensions covered. With Instagram-worthy custom embellishments like foils, stamps, and fancy laminates, such boxes never fail to leave a lasting impression.
Cables, those unsung heroes of modern connectivity. Behind the scenes, they power our devices, keep us connected, and make our digital world go 'round. But wait, what about their packaging? It might seem trivial, but it plays a significant role. Imagine a world without cable packing - a chaotic tangle of cords, confusion, and frustration. Thankfully, our Cable Packaging is here to save the day. We offer custom, printed, and wholesale solutions that make the cords cables shine quite literally. Our company isn't just about boxes; it's about making a statement. Elevating a brand, protecting products, and offering an exceptional experience to customers.
Custom Cable Packaging: Tailored to Perfection
Materials Matter
Custom Cable Packaging isn't just about looks; it's about functionality and protection. Our materials, like the sturdy cardboard used for our custom solutions, are up to the task. Cardboard is a versatile material, much like cables themselves. It's tough yet customizable, making it perfect for housing delicate cables. The ability and options to tailor it to specific needs is where the magic happens. Environmental responsibility is at the forefront of our packaging solutions. Our materials are not only sturdy and protective but also eco-friendly. Reducing waste and using recyclable and biodegradable materials is a small step towards a greener future.
The Perfect Fit
Just as there's no one-size-fits-all solution for playing card boxes, the same goes for cable packaging. Cords and connectors can come in all possible variations. That's why we offer custom sizes, ensuring a snug fit for products. Whether it's USB cables, HDMI cables, or something entirely unique, we've got it covered.
Printing with Precision
Remember, a cable box isn't just a container; it's a canvas. Our in-house design experts are ready to create captivating printing themes for printed cable boxes. Catchy designs, premium inks - we've got the tools to make cables look like a million bucks. Metallic foils? Sure thing. They add a touch of premium without breaking the bank. And for the environmentally conscious, our chemical-free inks are a win-win.
Fonts that Impress
Fonts aren't just letters; they are a personality. We understand the power of fonts in delivering a manufacturer's message to their audience. Our designers know how to make them shine. From classic to contemporary, we've got fonts that'll leave a lasting impression on customers.
Ever thought about the unboxing experience? We have. Customers without a doubt appreciate the thoughtfulness that goes into creating an unboxing experience that feels like a gift, even if they're just opening a cable package.
Finishing Touches
Ever heard of foil laminations? They're like the cherry on top of cord packaging. With the ability to add instant glitter and shine, they make the boxes unmistakably unique. And then there's Spot UV, which focuses on the areas you want to highlight, ensuring packaging stands out in all the right ways.
Value-Added Extras
To truly elevate our cable solutions, we offer techniques like Die Cutting, Gluing, Scoring, and Perforation. These aren't just fancy words; they make a huge difference in how packaging performs. Need more volume? Inserts, made from paperboard or cardboard, have got it covered. And our printing methods? Offset, digital, and UV printing - they ensure boxes not only look good but perform well, too.
Wholesale Cable Packaging: Making Bulk Beautiful
Massive Discounts
Who said buying in bulk had to break the bank? We offer massive discounts on volume orders, making wholesale cable packaging not just affordable but downright desirable. Get the quality and customization you need without sacrificing your budget.
Worldwide Accessibility
We believe that each and every product manufacturer deserves global recognition, and our free standard deliveries within the United States ensure you're accessible worldwide. We're punctual, no matter where you are. But if you're in a hurry, our expedited shipment plans have you covered. Understand that time is money, and we don't like to keep you waiting.
Support That Cares
Ordering cable boxes shouldn't be a hassle, and that is why our vigilant support agents are always ready to assist. From suggestions to order processing, we're here to make your experience seamless. Our dedication to excellence is unwavering, striving to make every cable packaging solution a masterpiece. It's not just a box; it's a brand's identity, and that identity is taken seriously.
Conclusion: Excellence in Every Box
Customer satisfaction is the top priority of our business. Understanding the importance of a customer-centric approach. Going the extra mile to ensure customers are not just content but thrilled with services. These are some of the things that help us achieve our ultimate goal of offering the best of the best.
Cable Packaging isn't just about packaging; it's about elevating your brand. Every detail is considered, offering workable solutions for unique needs. Quality is the mantra, and no effort is spared to ensure satisfaction. At www.customboxesonly.com, it's not just packaging cables; it's packaging excellence.
Food & Beverage Packaging
A water based coating that creates a semi gloss surface.
Food Safe Coating
A coating applied on the inner side of the box to make it food-safe.
Gloss Lamination
A thin layer of lamination that makes the box surface glossy.
Food & Beverage Packaging
A water based coating that creates a semi gloss surface.
Metallic Coating
A metallic layer of coating applied to give an extra shine to your box.
Pearlescent Coating
A decorative coating to give surface an extra shine.
Soft Touch Coating
A coating that produces smooth surface. Its considered a cheaper alternative to lamination.
UV Coating
UV-cured coating that can be done for spot and flood applications.
Matte Lamination
A thin lamination that gives the box a matte surface.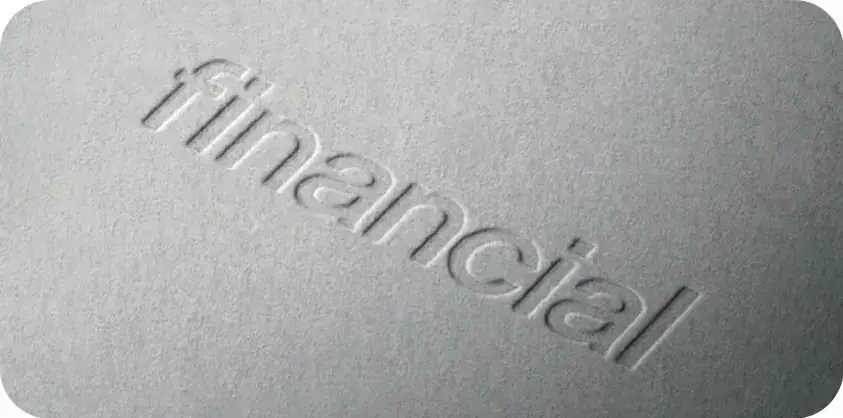 Embossing and Debossing
A process that creates a raised or recessed pattern on the surface.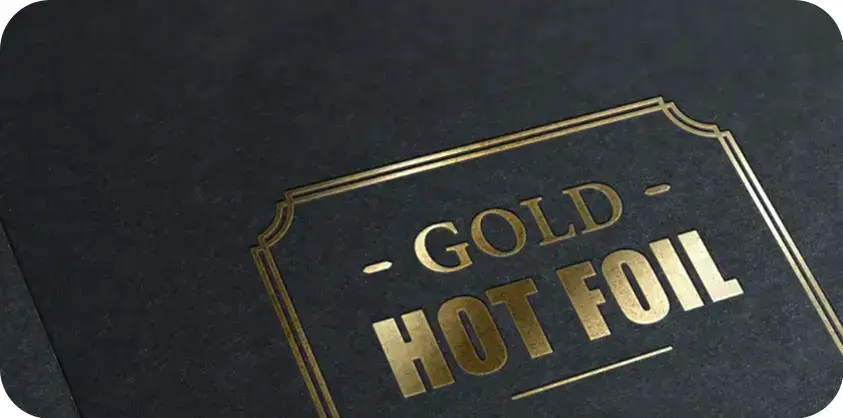 Metallic Foil Stamping
Hot foil transferred onto paper using stamping method.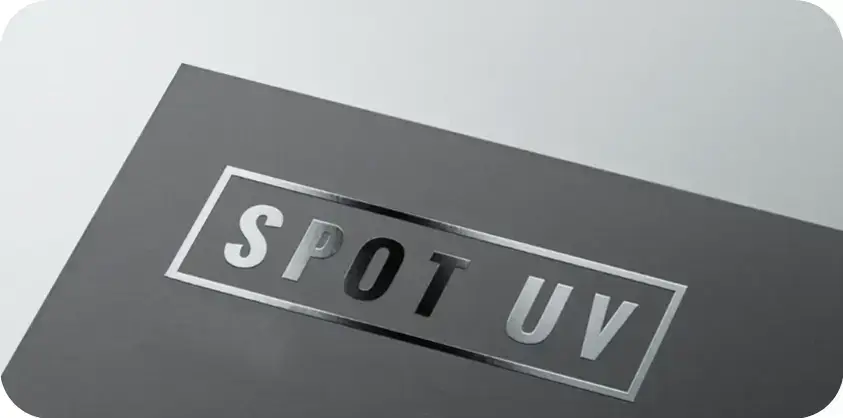 Spot UV
UV gloss coating cured on specific areas.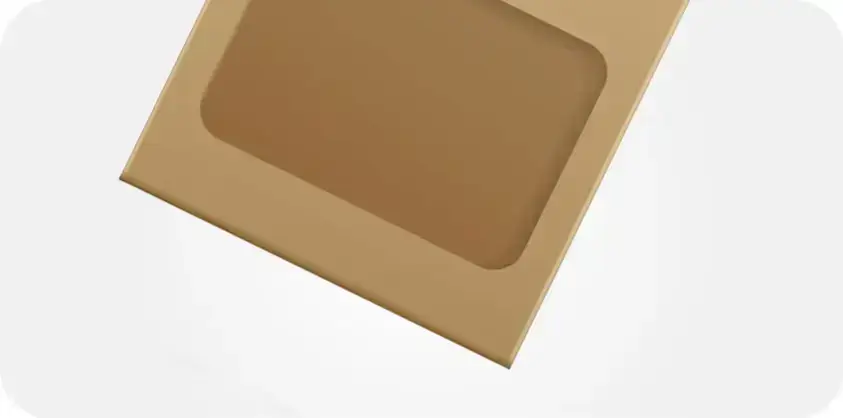 Window Cut-Out
A process where a cut-out is created on the box.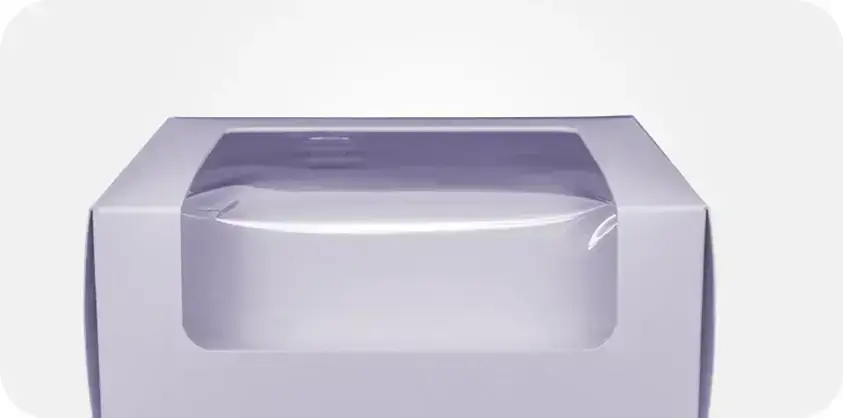 PET Window Patching
A method to apply a transparent plastic film covering the cut-out.
Frequently Asked Questions
Yes, you can get custom cable packaging with tamper-evident security features. These features protect the packaging and make unauthorized entry or tampering visible. You can get this packaging with tamper-evident seals. Thus, when someone opens packaging, tamper-evident labels or seals shatter or exhibit signs of tampering. You can also get a custom box with special adhesive tapes that leave a pattern or text indicating package tampering when removed. Similarly, custom designs and printing combat counterfeiting by making packages harder to copy. You can also get each package authenticated using a unique identification. The best option is to get custom cable packaging with RFID tags for tracking and tamper detection.
Yes, you can request custom cable packaging with winding or coiling patterns inside it for better cable organization. Cables can be neatly coiled or wound uniformly to reduce tangling and make them easy to unravel with this feature. You can also go for accordion-style folding in this packaging, as this method saves space and prevents kinks and knots by folding the cables back and forth like an accordion. Another great option is circular wind, which saves space and prevents twisting. Custom partitions or holders help keep cables separate and organized in packaging. You can also get custom cable boxes with Velcro straps or cable ties to secure and organize cables.
Yes, you can request custom cable packaging with anti-static qualities to safeguard delicate electronics. Electrostatic discharge (ESD) can harm electronic components. Hence, anti-static packaging is necessary. For instance, anti-static bags dissipate electrostatic charges to protect delicate wires and electronics. Custom foam inserts for packaging can be coated with anti-static qualities to cushion and protect electronics. ESD safe boxes store and carry electronic components, including cables, without creating electrostatic charges. You can also get packaging with shielding materials to protect against EMI, RFI, and ESD.
Your Customer Journey Simplified
Customized orders can be scary to initiate. We keep the Process as simple as we can for your convenience!
Discuss Your Requirements

Quotation and Confirmation

Consultation and Design Work

Production and Delivery