Custom Sizes

Order custom-sized boxes to suit your needs perfectly.

Personalized

Discover personalized packaging exclusively for your needs.

Custom Style

Personalize your style with customizable packaging.

Free Design Support

Unlock free design support.

Free Shipping
Discounted Prices
Custom cigar boxes come in any style according to the quantity and size of cigars. Their popular styles include rectangular, square, or cubic boxes. There are inserts or dividers that help to protect the packaged products from various risks during shipping. Different lid styles are possible, including sliding, hinged, and lift-off lids. Most consumers get custom cigar boxes with windows to allow buyers to see the cigars without opening the box. Their custom-shaped windows also increase their visual appeal to attract more customers. Sturdy cardboard and Kraft are used to manufacture custom cigar boxes with a lid. These materials resist risks due to bumps and jolts as they are resistant to tearing and bending. They are also good for the environment because of their recyclability and biodegradability.
Cardboard boxes also come with a matte, textured, or gloss coating. Foil stamping gives them a metallic finish, whereas embossing gives a raised or textured effect. They contain relevant graphics and textual details to attract target customers. The logo and name of the cigar company are also printed on each box. Some consumers add a hygrometer or humidity control system to offer the packaged products an ideal environment. They also comply with the legal requirements for tobacco consumption in the region.
To get a quick price quote, please submit this price request form after filling out your required specifications. Our sales representative will shortly get in contact with you.
Unlock the potential of your products with our unrivaled packaging solutions tailored to your industry and specific product needs.
Sample Price: $1.75 (Per Box)
| | |
| --- | --- |
| Dimensions | All custom sizes & shapes |
| Min.quantity | 50 Boxes ( Hardproof Sample Option Available ) |
| Default process | Die cutting, gluing, scoring, perforation |
| Printing | Cmyk, pms, no printing |
| Options | Custom window cut out, gold/silver foiling, embossing, raised ink, pvc sheet. |
| Turn around time | 10-12 business days , rush |
| Paper stock | 10pt to 28pt (60lb to 400lb) eco-friendly Kraft, e-flute corrugated, bux board, cardstock |
| Proof | Flat view, 3d mock-up, physical sampling (on Request) |
Custom Cigar Boxes
Cigar boxes are a friendly alternative to wood and metal alternatives. They can customize their styles and prints. They can protect cigars during transportation and handling. Consumers can add as much detail to these boxes as they like. These boxes are also known as humidors. They are a popular choice among cigar aficionados and collectors. Made of strong cardboard material. These boxes provide protection and storage for your cigars. They come in different sizes and designs to suit different preferences and needs.
The main purpose of a humidor is to preserve the freshness and quality of your cigars. By providing a controlled environment. Many models have integrated humidification systems. Adjust the humidity in the container. This keeps the cigars from drying out or getting too wet. We use cardboard material at www.customboxesonly.com to make empty cigar boxes. Which is very effective in isolating temperature changes. This ensures that your cigars stay in top condition.
Besides function, our humidors often feature well-designed and branded elements. This makes them appealing to collectors. Let's explore some of our best features.
Why Custom Cigar Boxes Are Essential
A self-contained humidor is a must for every cigar lover. These boxes not only provide an elegant and stylish way. To store and display your precious cigars. But they also offer many practical advantages. With a custom humidor, you can keep your cigars safe from damage and aging. Because these boxes are designed to maintain ideal humidity levels. This is a prerequisite for a perfect smoking experience.
The Importance of Quality Materials
Cigar aficionados know how important it is. To store their precious cigars in quality boxes. For custom cigar boxes, the choice of material plays a vital role. To preserve the taste and aroma of these luxuries. The use of top-notch materials ensures that the cigars stay fresh. And protected from external influences.
First of all, the materials in the humidor should ensure optimal humidity management. Cigars need a certain level of humidity to keep their flavor and integrity. High-quality cardboard with moisture-resistant properties helps regulate this delicate balance. By preventing excessive humidity or dryness from affecting the cigars inside. This ensures that every click is as enjoyable as the first. Unpleasant changes will not occur due to improper storage conditions.
Second, durability is another key feature when selecting materials. Our high-quality cardboard keeps your collection safe. From possible damage during shipping or storage.
Customization Options for Branding and Personalization
With extensive customization options. You can now create unique and eye-catching bespoke cigar boxes. That reflects your brand identity. From choosing the right size and shape to choosing the highest quality material. Customboxesonly.com offers endless opportunities. To make your humidor stand out from the crowd.
When it comes to branding, these wooden cigar boxes offer a great way to showcase your logo. Along with your slogan or any other design elements that represent your business. You can choose from various printing techniques. Such as embossing, embossing, or foil stamping. All these add a touch of elegance and sophistication. Additionally, we also offer different finishes. Such as glossy or matte coatings to enhance the look of the box and ensure durability.
Cigar Durability and Protection
CustomBoxesOnly.com offers a wide variety of durable and protective cigar packaging solutions. Keep your precious possessions safe and sound. With our individually printed humidors. You can rest assured that your cigars will not be exposed to any external influences. That may affect their quality. Our team of experts understands the importance of maintaining perfect cigar storage conditions. That's why we thoughtfully design our boxes.
Each of our boxes is crafted to fit your cigars perfectly. This avoids unnecessary movement during transport or storage. Plus, our boxes come with extra features. Like foam inserts and humidity control systems. All of this is done to ensure the ideal environment for your cigars.
Affordable Pricing and Bulk Ordering Options
At customboxesonly.com, an affordable price doesn't mean a compromise on quality. Each humidor comes with durable materials and attention to detail. This ensures the protection and presentation of your cigars. Our website offers different price ranges for different budgets. Without sacrificing the refinement and elegance that every cigar connoisseur craves. Plus, our bulk ordering options offer better value for money. This allows customers to large discounts when purchasing wholesale cigar boxes for sale.
Conclusion
If you are a cigar lover and looking to enhance your smoking experience. customboxesonly.com is your best choice. Add a touch of personalization and elegance. To your collection with our variety of cigar boxes wholesale. Whether you are a beginner or an established company. These custom boxes not only protect your cigars but also serve as stunning displays.
Food & Beverage Packaging
A water based coating that creates a semi gloss surface.
Food Safe Coating
A coating applied on the inner side of the box to make it food-safe.
Gloss Lamination
A thin layer of lamination that makes the box surface glossy.
Food & Beverage Packaging
A water based coating that creates a semi gloss surface.
Metallic Coating
A metallic layer of coating applied to give an extra shine to your box.
Pearlescent Coating
A decorative coating to give surface an extra shine.
Soft Touch Coating
A coating that produces smooth surface. Its considered a cheaper alternative to lamination.
UV Coating
UV-cured coating that can be done for spot and flood applications.
Matte Lamination
A thin lamination that gives the box a matte surface.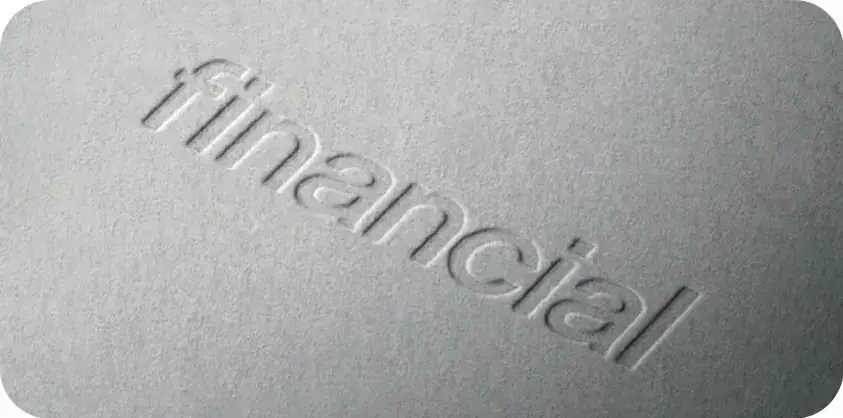 Embossing and Debossing
A process that creates a raised or recessed pattern on the surface.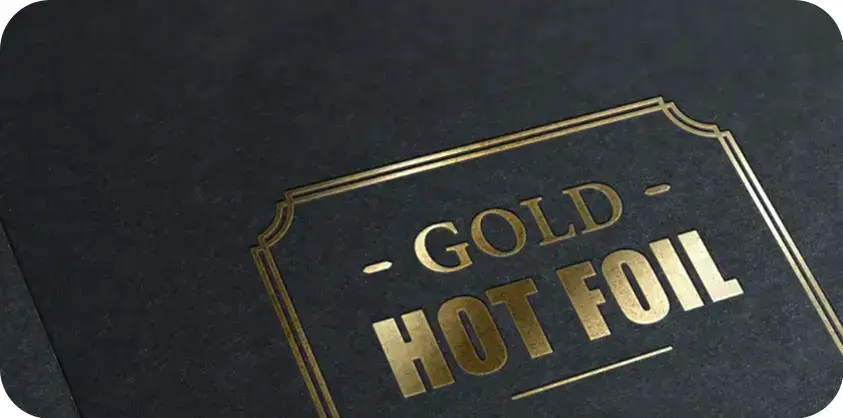 Metallic Foil Stamping
Hot foil transferred onto paper using stamping method.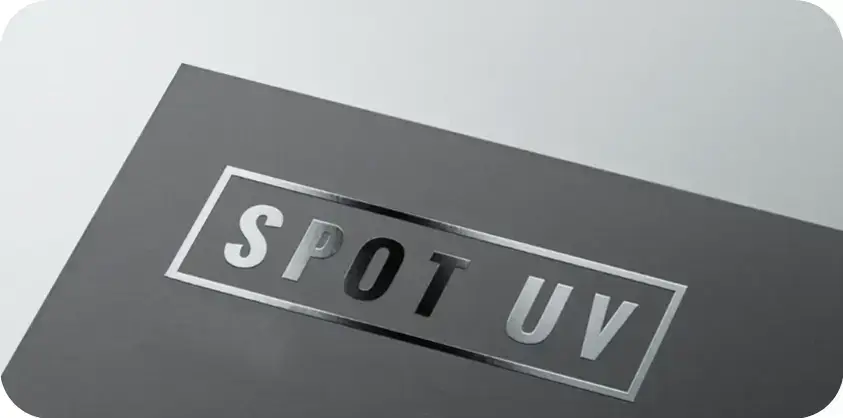 Spot UV
UV gloss coating cured on specific areas.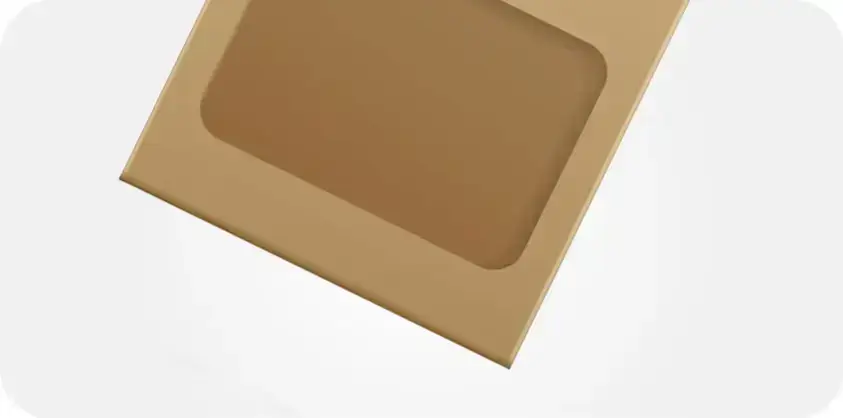 Window Cut-Out
A process where a cut-out is created on the box.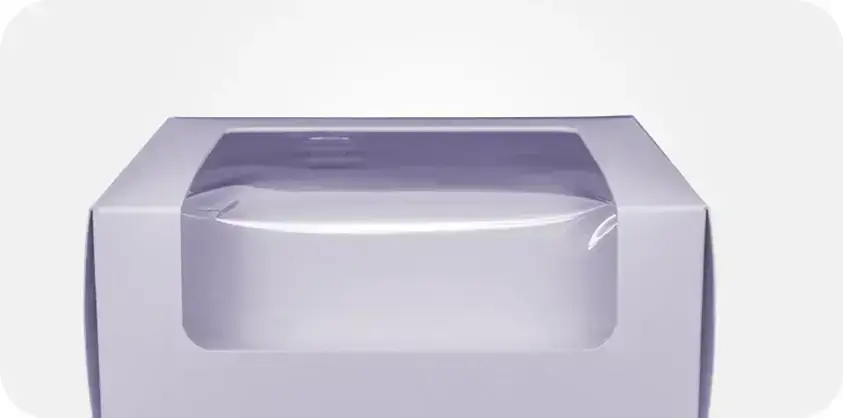 PET Window Patching
A method to apply a transparent plastic film covering the cut-out.
Frequently Asked Questions
Absolutely, we can incorporate and include specific humidor features that include cedar lining, hygrometers, and humidity control systems to maintain optimal conditions for the cigars. The addition of a hygrometer to custom cigar boxes helps to keep a close eye on the humidity levels. This ensures the possibility of temperature maintenance for the cigars, which helps retain their flavor and freshness for long periods of time. Cedar lining is specifically helpful for maintaining proper conditions for storing cigars. Cedar is known to absorb and release moisture. This element helps to regulate the humidity levels inside the box. It is also naturally resistant to insects, including tobacco beetles.
We may add several specialty features to our custom cigar boxes to make them secure and extra protective for the cigars they carry. We can add custom seals and bands that have a specific design related to the cigar brand. Serial numbers are also another one of our ways to keep a record of the authenticity of the box when customers purchase it. We use thicker cardboard to manufacture personalized cigar boxes with reinforced corners. This makes the boxes extra resistant to physical damage. We add interior seals in the boxes that the customers need to break in order to get access to the cigars.
With proper care and maintenance, custom cigar boxes can last for years. Our high-quality craftsmanship and materials also contribute to their longevity. Usage intensity can affect the wear and tear of the boxes; careful handling, on the other hand, can help to preserve their integrity. We also apply laminations on our cigar boxes to keep pests and environmental risks at bay. However, it is essential to remember that cardboard is a paper-based material, and with the passage of time, it may show signs of wear. For instance, creasing, fading, or minor tears. However, if you get custom cigar boxes from us, these concerns won't arise anytime soon.
Your Customer Journey Simplified
Customized orders can be scary to initiate. We keep the Process as simple as we can for your convenience!
Discuss Your Requirements

Quotation and Confirmation

Consultation and Design Work

Production and Delivery