Custom Sizes

Order custom-sized boxes to suit your needs perfectly.

Personalized

Discover personalized packaging exclusively for your needs.

Custom Style

Personalize your style with customizable packaging.

Free Design Support

Unlock free design support.

Free Shipping
Discounted Prices
The majority of consumers pick custom eyeliner boxes of the highest quality for their products. They can endure a variety of forces during shipping because they are tougher and more resilient. These boxes have a waterproof layer, so moisture and water won't affect the products' quality. Products are securely held inside a box by custom inserts, which also shield them from any harm caused by jolts and bumps. Kraft paper, cardboard, bux board, and other materials are used in manufacturing. These materials are reasonably priced and economical. They are also environmentally friendly as a result of their biodegradability.
Custom eyeliner boxes with windows increase product visibility. Due to these custom-shaped windows, buyers can view the products without even opening the box. Their printed content aids in the promotion of the business and its products. Their striking colors and elegant typography draws many customers in. There are pertinent printed information, images, and graphics that help to draw in the intended audience. Custom eyeliner boxes with lids have a diffused sheen due to the matte finish. A gloss coating gives them a shinier appearance. Their visual appeal is boosted by the use of finishing techniques, including foiling, embossing, PVC, raised printing, and others.
To get a quick price quote, please submit this price request form after filling out your required specifications. Our sales representative will shortly get in contact with you.
Unlock the potential of your products with our unrivaled packaging solutions tailored to your industry and specific product needs.
Sample Price: $1.75 (Per Box)
| | |
| --- | --- |
| Dimensions | All custom sizes & shapes |
| Min.quantity | 50 Boxes ( Hardproof Sample Option Available ) |
| Default process | Die cutting, gluing, scoring, perforation |
| Printing | Cmyk, pms, no printing |
| Options | Custom window cut out, gold/silver foiling, embossing, raised ink, pvc sheet. |
| Turn around time | 10-12 business days , rush |
| Paper stock | 10pt to 28pt (60lb to 400lb) eco-friendly Kraft, e-flute corrugated, bux board, cardstock |
| Proof | Flat view, 3d mock-up, physical sampling (on Request) |
Eyeliner boxes are a special type of packing container that is especially for the safekeeping of delicate eyeliners. Since this is a product that comes in multiple consistency like liquid, gel, and powder, its boxes are also similarly equipped. Packaging vendors add special mechanisms and inserts for each type of liner to fit perfectly. These boxes can also have foil lamination to make them protective of the item they carry. They have no limit to the size and shape that they may come in. Manufacturers make them from different varieties of cardboard to best fit the requirement of the consumers.
www.customboxesonly.com specializes in providing top-notch eyeliner boxes. Our boxes are not just an aesthetic magnet for your customers, but they also ensure the safety and protection of your products. You can create stunning packaging that will leave a lasting impression on your customers. With our extensive customization options, high-quality printing techniques, and additional security features.
Massive customization of eyeliner boxes
It is a truth that one size can never fit all when it comes to customizing packaging products. Secondly, even if you get a custom style of the box but do not adorn it with reflective images and a logo, what good will it bring to your business? None. This is why we let you do all of these things with a touch of your own style. You can get your logo mapped completely according to your choice from our professional designers. This offer is free and with unlimited revisions as well. We also offer additional features such as embossing, debossing, spot UV coating, and window cutouts to give your custom eyeliner boxes an extra touch of sophistication.
Print your boxes in the best way with us.
How you print your box has a lasting impact on your buyers. Our advanced printing techniques ensure that no details are lost in translation. We will reproduce every line and curve with precision.
Our team promises you that the images of your product packaging will reflect not just the quality of your product but also the essence of your brand. We do not only try to meet the expectations of our clients, but we also try to exceed them with our quality and commitment.
Your printed eyeliner boxes can be just as glamorous or minimalistic as you may want them to be. We can make them highlight the aisle they display on with neon colors and gold foils.
Make your eyeliner boxes extra secure with our laminations
Security is of utmost importance when you need to pack eyeliners. The processes of the supply chain can easily cut down on their quality or even deteriorate them permanently if you do not pack them properly.
Our custom eyeliner boxes come with extra secure laminations. This is our foolproof way to provide an additional layer of protection. The laminations we have are of various types. Each one has its own benefits and practical usage as well.
The laminated surface of your box creates a barrier against moisture, dust, and other external factors that could potentially damage your precious eyeliners. As a consequence, even if your box goes through an unusual ordeal, it will not budge or damage.
Add special inserts and sections to your boxes.
If you add special inserts and sections to your box. It can elevate the overall presentation and functionality of your product. With the help of our special inserts, we can create compartments to hold multiple eyeliners in your packing. We can even include space for other makeup accessories. This little effort will add volumes to the unboxing experience that your purchasers will have with your brand.
We also fit various sections within the box itself. We can customize these sections according to the shape and size of your eyeliner. This will ensure a snug fit that prevents any movement during transportation. We can add foam padding or cardboard dividers inside the box to make it the best safe house for the product that is in it.
Specials wholesale deals and yearly discounts
www.customboxesonly.com offers special wholesale deals and yearly discounts on all our packaging items. Our volume deals are perfect for businesses that require wholesale eyeliner boxes. These deals and packages are perfect for any type of business, be it an individual makeup artist or a running makeup brand. We take every possible steps to help you manage your inventory while making savings as well.
When you purchase from us regularly throughout the year, you'll enjoy even greater savings. Rewarding our customers is our favorite thing to do, and this is why we continuously announce promotional packages.
We do not only offer discounts on wholesale orders only. Retail buyers can also take massive advantage in many ways when they do business with us.
Fast and secure shipping
We work with only those shipping companies that understand the importance of handing fragile items with care. This helps us to avoid the maximum amount of damage during the shipping of our orders. Our warehouse experts take maximum precautions while they prepare your orders for the shipping route. We try our best to fulfill our commitments. Delays are only an instance with us when there is a natural calamity or a national holiday. We fulfill our standard orders within 10 to 15 days. The sooner that we can get your boxes to you is within six business days. This is sooner than any of your local vendors can offer you. However, with us this offer expanse all across the world. You can find out all about our shipping plans and free deals from my representatives at the time of order placement.
Conclusion
We promise high-quality packaging products to our customers with the guarantee of performance and attraction. Our eyeliner boxes will wing it just like your eyeliner does.
Food & Beverage Packaging
A water based coating that creates a semi gloss surface.
Food Safe Coating
A coating applied on the inner side of the box to make it food-safe.
Gloss Lamination
A thin layer of lamination that makes the box surface glossy.
Food & Beverage Packaging
A water based coating that creates a semi gloss surface.
Metallic Coating
A metallic layer of coating applied to give an extra shine to your box.
Pearlescent Coating
A decorative coating to give surface an extra shine.
Soft Touch Coating
A coating that produces smooth surface. Its considered a cheaper alternative to lamination.
UV Coating
UV-cured coating that can be done for spot and flood applications.
Matte Lamination
A thin lamination that gives the box a matte surface.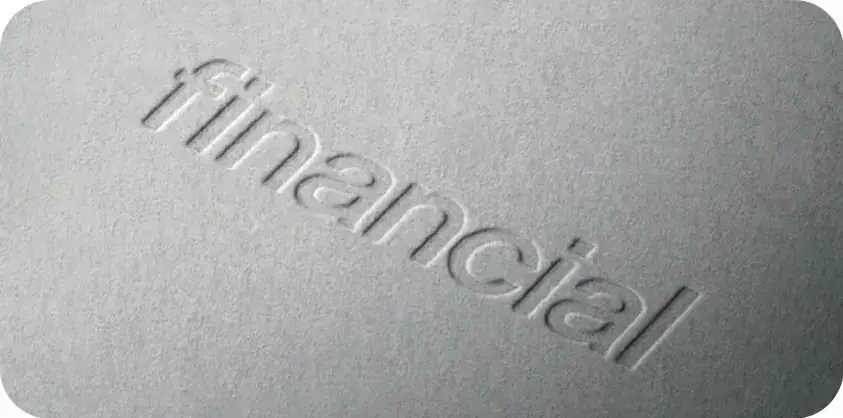 Embossing and Debossing
A process that creates a raised or recessed pattern on the surface.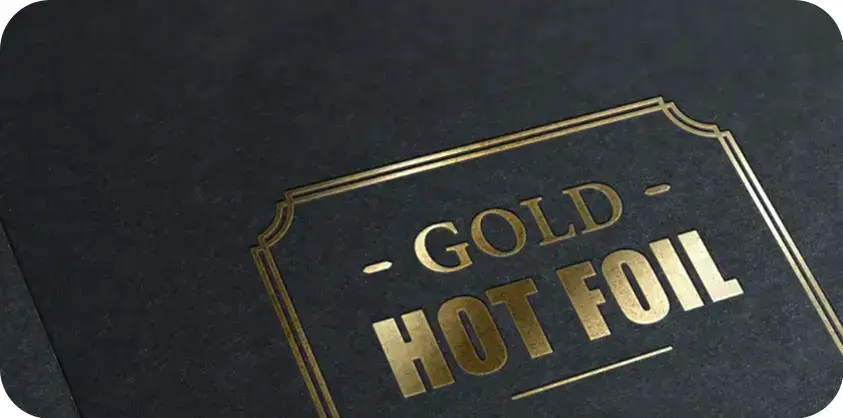 Metallic Foil Stamping
Hot foil transferred onto paper using stamping method.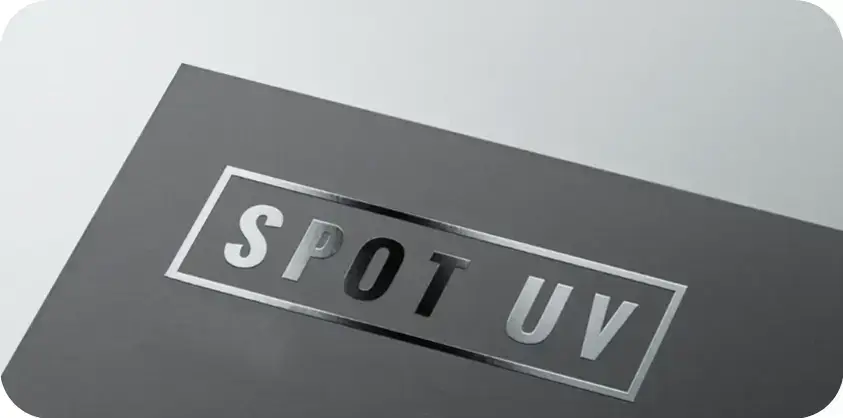 Spot UV
UV gloss coating cured on specific areas.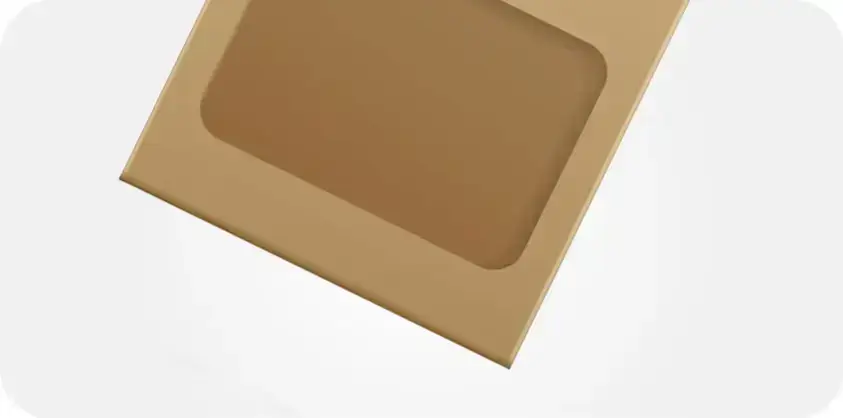 Window Cut-Out
A process where a cut-out is created on the box.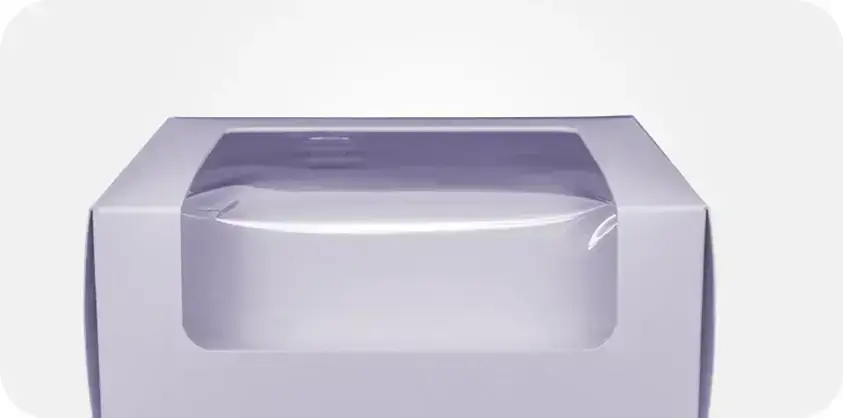 PET Window Patching
A method to apply a transparent plastic film covering the cut-out.
Frequently Asked Questions
Product safety is important, especially in the case of makeup items like eyeliner. A way you can make custom eyeliner boxes more evident is through the use of tear strips. These strips are smartly embedded in the design. Shrink bands are another option to ensure the safety inside. The use of sticker seals is also an amazing way to make a packaging tamper evident. Your customers could quickly observe if the custom cosmetic box is opened and can refuse to accept it. On the other hand, the use of such stickers would also allow you to print over it, like using it as a thank you note or printing any other tagline. Such safety and creativity will help inspire your customers.
Yes! Our expert design team has years of experience and knows all about the regulatory requirements of every country. You would get the custom eyeliner boxes printed with the batch and expiry date information to comply with these requirements. All of this information would be printed on these boxes with the help of inkjet coding or labels. Meanwhile, you can also get the bar code over cosmetic packaging for ease of retailers. Complying with the regulatory requirements is vital in the cosmetic industry and an inevitable need if you want to reach the international marketplace.
A logo on the packaging is a representative of your brand in the market. Thus, making it prominent and catchy is essential. There are certain printing techniques that are suitable according to the type of logo. For example, digital printing is a more suitable printing technique for the intricate and detailed logos over the custom makeup boxes. It also provides more vibrant colors for a fresh and energetic look of the brand logo. Offset printing offers an accurately color-matching logo with a high-resolution result. In the same way, the flexography printing technique is perfect for fewer color variations and logos with fine lines.
Your Customer Journey Simplified
Customized orders can be scary to initiate. We keep the Process as simple as we can for your convenience!
Discuss Your Requirements

Quotation and Confirmation

Consultation and Design Work

Production and Delivery