Custom Sizes

Order custom-sized boxes to suit your needs perfectly.

Personalized

Discover personalized packaging exclusively for your needs.

Custom Style

Personalize your style with customizable packaging.

Free Design Support

Unlock free design support.

Free Shipping
Discounted Prices
Custom toothbrush boxes are crucial to ensure the safety of toothbrush containments. Kraft, bux board, and cardboard are employed in their production due to their strength and durability to guarantee the safety of the packaged items. These materials are environmentally friendly due to their ability to be recycled and degrade naturally. Custom rigid toothbrush boxes have many different styles, including pillow-style, briefcase-style, gable boxes, and others. They come with handles to make it easy for customers to carry them. They include a waterproof coating to protect the contents from any dangers posed by moisture or water.
Due to the die-cut windows, customers can view the items without opening the box. Custom-printed toothbrush boxes contain relevant text, graphics, and photos. The majority of consumers prefer high-end printing techniques like offset, lithography, and digital printing. These boxes are printed with biodegradable inks, such as water- or soy-based inks. Their visual appeal is enhanced by a variety of embellishments, including silver or gold foiling, matte or gloss coating, PVC, raised ink, velvet coating, and smudge-free. Some users prefer to buy them with the embossed or debossed brand logo. Debossing and embossing can be used to give these boxes a textured appeal.
To get a quick price quote, please submit this price request form after filling out your required specifications. Our sales representative will shortly get in contact with you.
Unlock the potential of your products with our unrivaled packaging solutions tailored to your industry and specific product needs.
Sample Price: $1.75 (Per Box)
| | |
| --- | --- |
| Dimensions | All custom sizes & shapes |
| Min.quantity | 50 Boxes ( Hardproof Sample Option Available ) |
| Default process | Die cutting, gluing, scoring, perforation |
| Printing | Cmyk, pms, no printing |
| Options | Custom window cut out, gold/silver foiling, embossing, raised ink, pvc sheet. |
| Turn around time | 10-12 business days , rush |
| Paper stock | 10pt to 28pt (60lb to 400lb) eco-friendly Kraft, e-flute corrugated, bux board, cardstock |
| Proof | Flat view, 3d mock-up, physical sampling (on Request) |
Toothbrush Boxes
Toothbrush boxes are effective in keeping the brushes safe and protecting them from harmful external factors. Unlike plastic, their manufacturing supplies are organic and safe for the product and environment. They are mostly manufactured with eco-friendly kraft, corrugated, and bux board stocks. The thickness or the gauge of the manufacturing materials is also customizable. Usually, they come in different shapes. However, they have one factor in common: the protection of the product. Also, they may come with a custom insert to provide a strong holding ground for the product. Custom printing is available for these boxes.
If you want to make your brushes look pretty and keep them safe simultaneously, you need toothbrush boxes. These stylish and exotic packaging solutions can make your product prominent in the market. Also, they can protect them from unwanted harmful elements. Such a product wins the hearts of the buyers and becomes their first choice. Now, let us tell you more about these amazing packaging solutions and how they can be beneficial for your brand.
1. Custom Inserts in Brush Boxes Provide Extra Protection
The one thing that brush manufacturers are concerned about the most is the safety of their products. Because their product is of a kind that is directly associated with the hygiene and health of their consumers. Therefore, custom toothbrush boxes come with custom inserts. These custom inserts can be the best placeholder for your product. Moreover, their customization feature makes them an ideal add-on option. They can be customized into any custom shape and size you need. There are several custom insert options that you can choose from. Thus, some of the most popular inserts are as follows;
Natural Kraft Corrugated Insert
White Dry Press Molded Pulp Insert
Corrugated Box Divider Inserts
Colored Wet Press Molded Pulp Insert
Wet Press Molded Pulp Inserts
Natural Dry Press Molded Pulp Insert
Processed Molded Pulp
Of course, there may be other add-on options as per your requirements. However, you may need to talk to our customer care team about that. You can reach them via our live chat or telephone number.
2. Exciting Printing Options
Every packaging looks great with a little touch of creative printing on it. Therefore, we offer the best printing options for these packaging solutions. In this regard, we have UV printing, offset printing, and digital printing options at our disposal for printed toothbrush boxes. You can select any of these printing methods for your packaging. However, if you are unsure of what type of printing is suitable for your brand, you might get assistance from our experts.
Moreover, there are a number of exciting ink options for their printing. The available inks for these boxes are Pantone, metallic Pantone, fluorescent inks, water-based inks, oil-based inks, soy vegetable-based inks, and many more. Hence, you can select any of these inks for your product packaging.
In addition, there is another factor that is also customizable: typography. It includes font size, font style, and, most importantly, where it goes on the box. Also, it covers important information related to the product. All in all, you get to decide every aspect of printing your product packaging.
3. Stylish Yet Economical Packaging Solutions
Stylish packaging always attracts more customers and results in an increase in revenue. That is why stylish toothbrush packaging is gaining popularity across the globe. However, if you are wondering about their price, you need to put your mind at ease. First of all, if you get wholesale toothbrush boxes, you can enjoy the best prices in town. However, if you do not need bulk amounts, you can still get these boxes at lower prices.
Moreover, there are many discount offers that you can avail of to get these amazing boxes at lower prices. These discount offers come throughout the year on different occasions. You may talk to our customer care for further details on this.
4. Green is the New Black – Eco-friendly Packaging
Eco-friendly products are dominating every business now. In fact, customers now favor products that are eco-friendly and appreciate the brands doing the efforts. Considering that, imagine how easily your brand can gain popularity when it becomes a part of the green drive.
More importantly, the primary purpose of these boxes is to contain a product that is directly related to hygiene. Therefore, the box must be green and non-hazardous. That is why custom toothbrush boxes are manufactured with eco-friendly and green supplies.
Their manufacturing materials include eco-friendly kraft, e-flute corrugated, bux board, and cardstock. Moreover, their thickness is also customizable. You can select their thickness from 10pt to 28pt (60lb to 400lb). Hence, you get to become a part of a global campaign and play your part in saving the planet.
Since all these materials are organic and eco-friendly, these boxes are easy to recycle. Their recycling needs no special treatment. In fact, you can simply put them into the recycle bin, and it will be taken care of. However, there are other uses you can put these boxes into reusing and repurposing. Since they are organic and safe for health, there is no harm in reusing and repurposing these boxes.
Furthermore, there are organic inks that can be used for their printing. Hence, their manufacturing as well as printing can be end-to-end customizable and still be eco-friendly. These boxes can be your best shot at getting a positive image and becoming a favorite brand of your target audience.
5. Why Choose Us?
We at CustomBoxesOnly have been in the packaging business for more than a decade. Our 100% customer satisfaction rate is what keeps us going. Also, we understand the needs and requirements of the USA clients better than anyone. Moreover, we have a 24/5 live customer care service for your assistance. You can talk to our team for your queries about toothbrush boxes. Get ready for the finest packaging experience and give your product a fancy and valuable look. You may reach us via our live chat. Also, we are available over the telephone and email.
Food & Beverage Packaging
A water based coating that creates a semi gloss surface.
Food Safe Coating
A coating applied on the inner side of the box to make it food-safe.
Gloss Lamination
A thin layer of lamination that makes the box surface glossy.
Food & Beverage Packaging
A water based coating that creates a semi gloss surface.
Metallic Coating
A metallic layer of coating applied to give an extra shine to your box.
Pearlescent Coating
A decorative coating to give surface an extra shine.
Soft Touch Coating
A coating that produces smooth surface. Its considered a cheaper alternative to lamination.
UV Coating
UV-cured coating that can be done for spot and flood applications.
Matte Lamination
A thin lamination that gives the box a matte surface.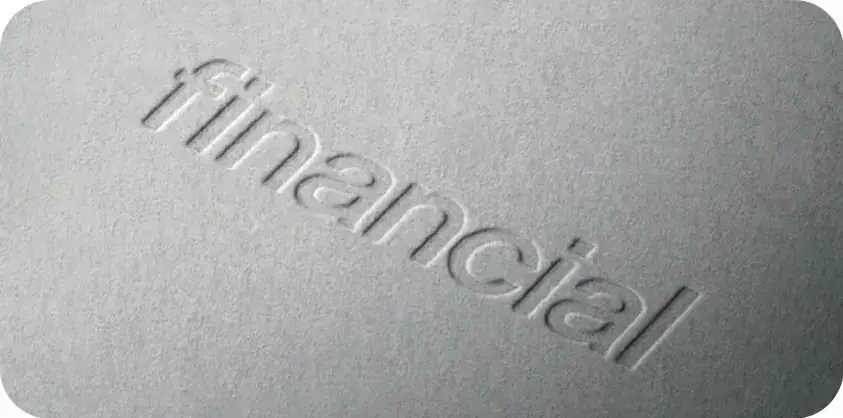 Embossing and Debossing
A process that creates a raised or recessed pattern on the surface.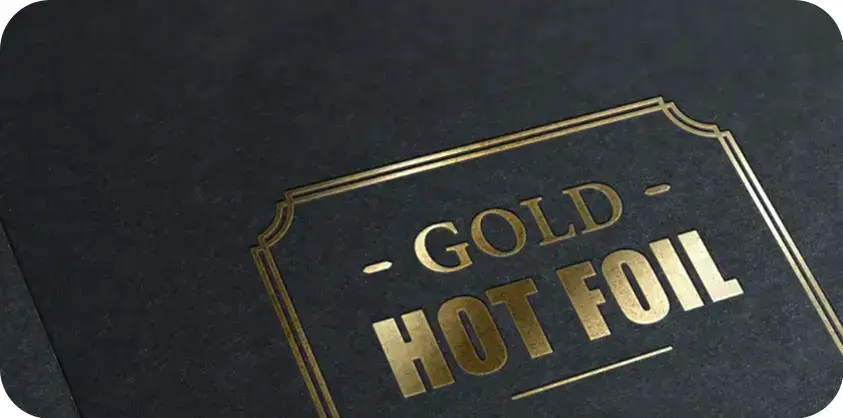 Metallic Foil Stamping
Hot foil transferred onto paper using stamping method.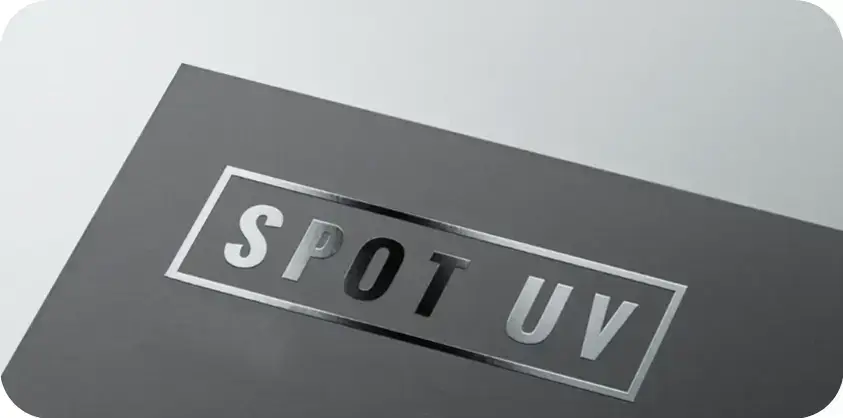 Spot UV
UV gloss coating cured on specific areas.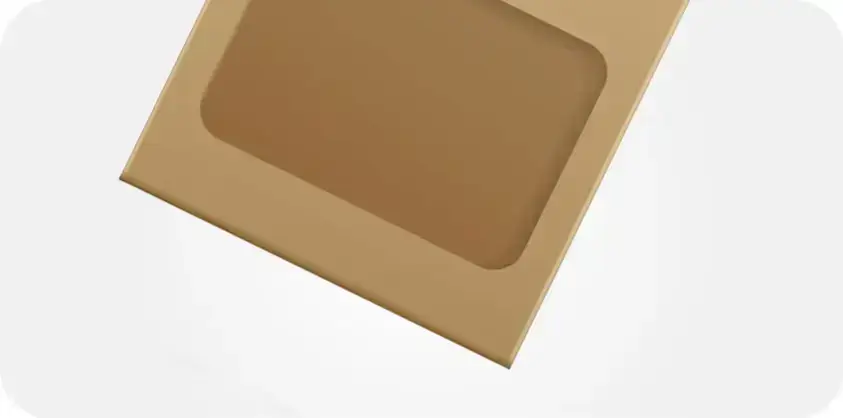 Window Cut-Out
A process where a cut-out is created on the box.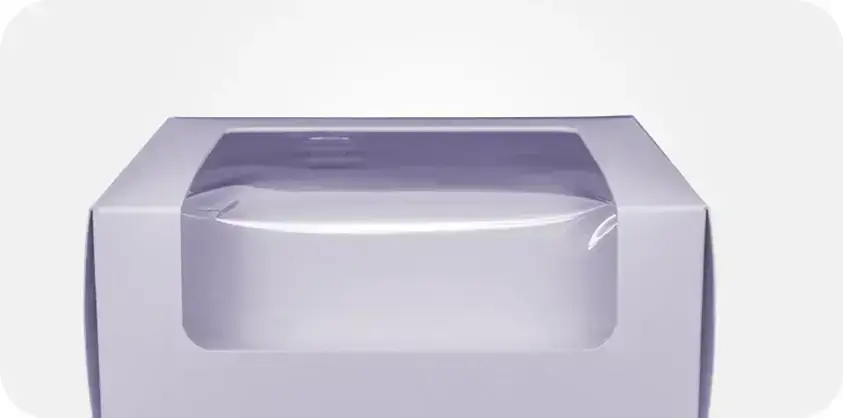 PET Window Patching
A method to apply a transparent plastic film covering the cut-out.
Frequently Asked Questions
Yes, we provide custom toothbrush boxes with transparent windows so you can show off your toothbrush design while keeping it safe. We can also create these windows in any desired shape to increase the visual appeal of your boxes. For instance, you can get packaging with heart-shaped, round, or square windows. Besides that, these transparent windows will not let dust or other contaminants get into the box. In this way, you will be able to offer better product visibility while keeping it safe. You can also get these boxes with custom-shaped inserts to hold the toothbrush and velvet lining to improve the presentation.
Yes, of course! Your toothbrush boxes can have NFC tags or QR codes added to them so that customers can easily access product information or special offers. These codes are very important to win appreciation from buyers. People will be able to scan these codes to access the information of the product and its manufacturer. For instance, NFC tags or QR codes can help buyers access batch details, manufacturing material information, and other relevant details. You can also order these boxes with printed textual details about the product and the company to win the trust of people.
Yes, we provide toothbrush boxes featuring hidden magnetic latches for a stylish and unique opening system. An impressive and memorable box opening experience can enhance the image of your brand among buyers. We can add magnetic closures according to your demands to make sure it offers a great unboxing experience. Besides that, you can also get packaging with Velcro lids or lift-off lids to keep them secure until they reach the hands of target customers. We can also add tamper-evident seals to these boxes on demand to ensure no unauthorized individuals have accessed the product.
Your Customer Journey Simplified
Customized orders can be scary to initiate. We keep the Process as simple as we can for your convenience!
Discuss Your Requirements

Quotation and Confirmation

Consultation and Design Work

Production and Delivery