Custom Sizes

Order custom-sized boxes to suit your needs perfectly.

Personalized

Discover personalized packaging exclusively for your needs.

Custom Style

Personalize your style with customizable packaging.

Free Design Support

Unlock free design support.

Free Shipping
Discounted Prices
Fitness products boxes come in a variety of shapes that stand out in retail environments, including round, square, rectangular, sleeve sliders, briefcase-style, and others. The brand's requirements determine the colors and sizes of these boxes. Their distinctive color combinations aid in promoting a brand in the marketplace. Custom eco-friendly fitness products boxes are created by using cardboard, cardstock, and kraft paper. They protect the environment and living things because they don't accumulate for long. They prevent ripping and bending and guarantee the protection of the products due to their resilience. They are affordable, so even small-run businesses can use them.
Custom-printed fitness products boxes include printing elements like graphics, pictures, and drawings to pull target customers in. Customers can get vital details about the products and the producer by scanning printed barcodes and QR codes. Numerous printing techniques, including lithography, offset printing, and flexography, can be used to create excellent printed boxes. A number of surface finishing techniques are available, including matte or gloss coatings, silver or gold foiling, embossing, foil stamping, debossing, and others to boost their appeal. These boxes have a velvet interior lining, die-cut windows, and foam inserts. Their airtight magnetic or lift-off lids help to stop contaminants from entering the box.
To get a quick price quote, please submit this price request form after filling out your required specifications. Our sales representative will shortly get in contact with you.
Unlock the potential of your products with our unrivaled packaging solutions tailored to your industry and specific product needs.
Sample Price: $1.75 (Per Box)
| | |
| --- | --- |
| Dimensions | All custom sizes & shapes |
| Min.quantity | 50 Boxes ( Hardproof Sample Option Available ) |
| Default process | Die cutting, gluing, scoring, perforation |
| Printing | Cmyk, pms, no printing |
| Options | Custom window cut out, gold/silver foiling, embossing, raised ink, pvc sheet. |
| Turn around time | 10-12 business days , rush |
| Paper stock | 10pt to 28pt (60lb to 400lb) eco-friendly Kraft, e-flute corrugated, bux board, cardstock |
| Proof | Flat view, 3d mock-up, physical sampling (on Request) |
Fitness products packaging is a crucial part of your business. It will get your product into customers' hands and ensure they know what they're getting.
This packaging is used because of its potential to attract new customers. It permits you to showcase your brand in an eye-catching way. That stands out on the shelf, so shoppers will notice and be drawn in by its design and colors.
The main purpose of product nice packaging is to provide information about the product itself, such as its ingredients, how to use it, and where to buy it. And it is also amusing enough. So that people want to pick up your product off the shelf and look at it—after all, if they don't pick up your product, they won't know what they're missing. It's a great packaging design for Startups or businesses.
Introduction
Getting the right equipment is essential when you're peeking for a place to get started with your fitness goals. If you want to enjoy your exercises and feel energized doing them - you'll need to discover something that functions for your body type and lifestyle and will last. Similarly, if you are a business, you must be mindful of your customer's requirements. So you can attract them, and fitness products packaging is one way to do that.
These packages help you select the right fit for your fitness product needs by providing information about how they function. And what they can accomplish for you. They also give helpful tips on using them correctly so that your workouts are effective and safe.
Designed and developed to meet the highest standards of quality
Our custom Fitness products packaging is designed and developed to meet the highest quality standards. Our materials are from renewable resources. And are 100% reusable, so you can feel good about using our products.
Our packaging protects the product from damage during shipping, storage, or retail display. Our boxes will keep your items safe while they ship out worldwide!
In addition, our packaging also makes it easy for customers to open when they get their new purchase home or into their gym bag at work - no need for scissors or knives here! Thanks to our innovative designs that make opening packages fun again, you'll pop open your new purchase with ease.
Fitness products packaging that lasts
You don't need to worry about your fitness products losing their effectiveness after you open them. Our packaging is all about keeping your product safe and ready for use. Our high-performance boxes can remain in storage for long periods without any performance loss. And this tells us that you will not have to worry or panic about running out of your popular supplements or vitamins anytime soon!
In addition, our packaging is also easy to use and convenient or easy for everyone who wants to take advantage of what we offer here. All our containers come equipped with childproof caps that won't open accidentally when kids try opening them. We care for safety, so we are the number one packaging supplier.
Awesome shelf life for fitness products packaging
Our boxes guarentee to last longer than those of other brands. We test their shelf life in our labs, where we simulate the conditions of a real-world environment for up to one year.
Our products are secure for you and your family, as well as for the environment. We use only natural elements verified safely by the FDA and other regulatory bodies worldwide. You can trust us for printed fitness products packaging because we are the ultimate cost-effective supplier.
Easy to assemble and use
Our straightforward and intuitive interface makes it easy for anyone to pick up our boxes and begin using them immediately. We design them as such so you can easily navigate each step without any confusion or frustration. The design team has worked hard to ensure that every feature is intuitive and user-friendly. So there's no need for extensive training before implementing these products!
We have a product box that will suit your necessities.
Our boxes are the finest in their category. We've spent years researching and developing our packaging, so you can rest assured that you'll get the most affordable, reliable, and durable product on the market.
Our fitness products packaging designs are second to none because we've put so much thought into every part of its design: from materials used in manufacturing to how they're assembled. Our goal has been to form a product that will last as long as feasible while being cost-effective for our customers.
Contact us
Reach us if you have any nice questions about our products and services. Our friendly customer service representatives will gladly assist you with any concerns or queries. The time is now to order your batch of fitness products packaging at customboxesonly.com
Food & Beverage Packaging
A water based coating that creates a semi gloss surface.
Food Safe Coating
A coating applied on the inner side of the box to make it food-safe.
Gloss Lamination
A thin layer of lamination that makes the box surface glossy.
Food & Beverage Packaging
A water based coating that creates a semi gloss surface.
Metallic Coating
A metallic layer of coating applied to give an extra shine to your box.
Pearlescent Coating
A decorative coating to give surface an extra shine.
Soft Touch Coating
A coating that produces smooth surface. Its considered a cheaper alternative to lamination.
UV Coating
UV-cured coating that can be done for spot and flood applications.
Matte Lamination
A thin lamination that gives the box a matte surface.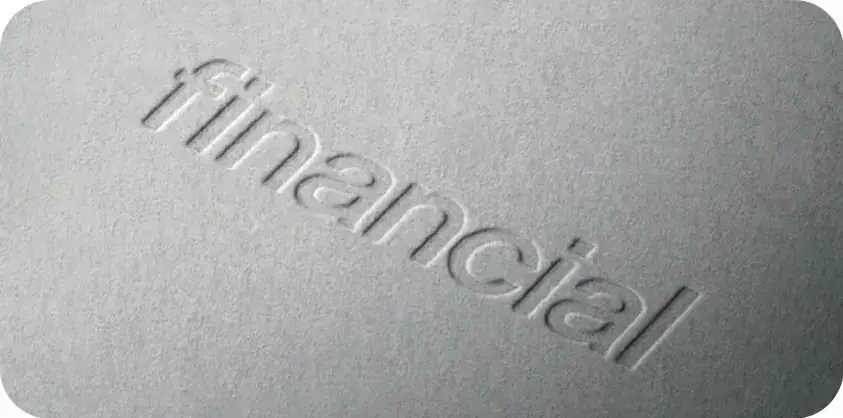 Embossing and Debossing
A process that creates a raised or recessed pattern on the surface.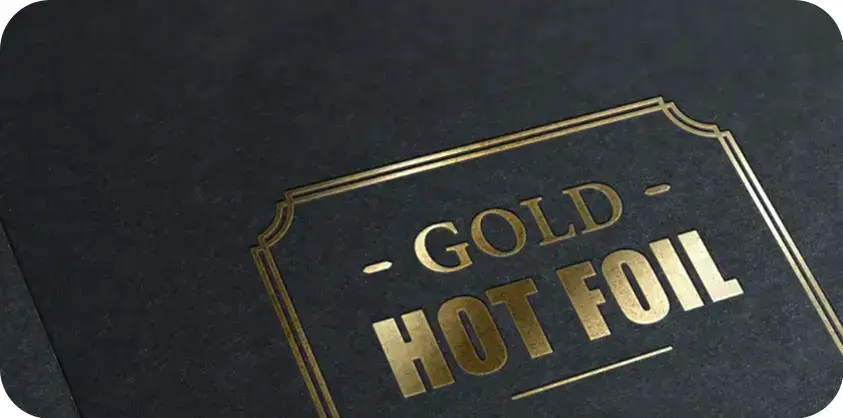 Metallic Foil Stamping
Hot foil transferred onto paper using stamping method.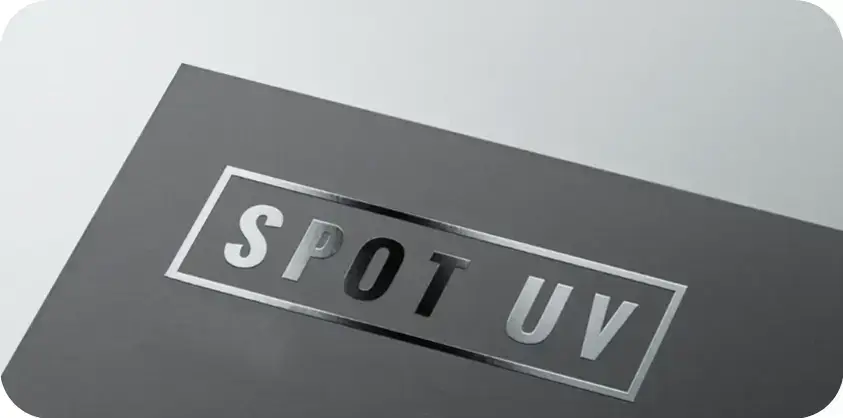 Spot UV
UV gloss coating cured on specific areas.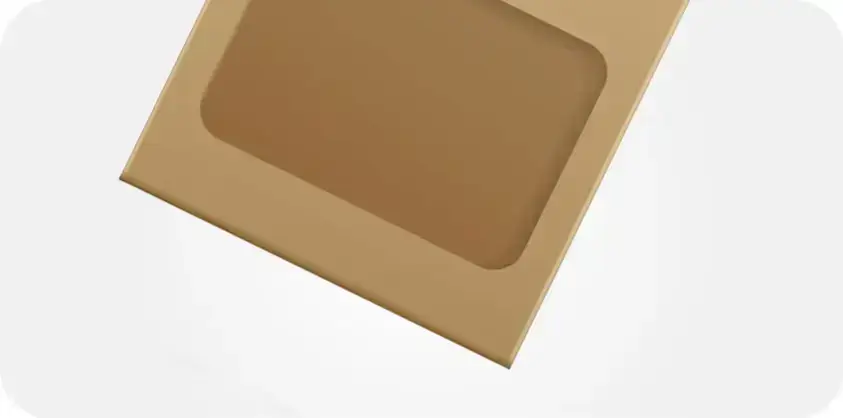 Window Cut-Out
A process where a cut-out is created on the box.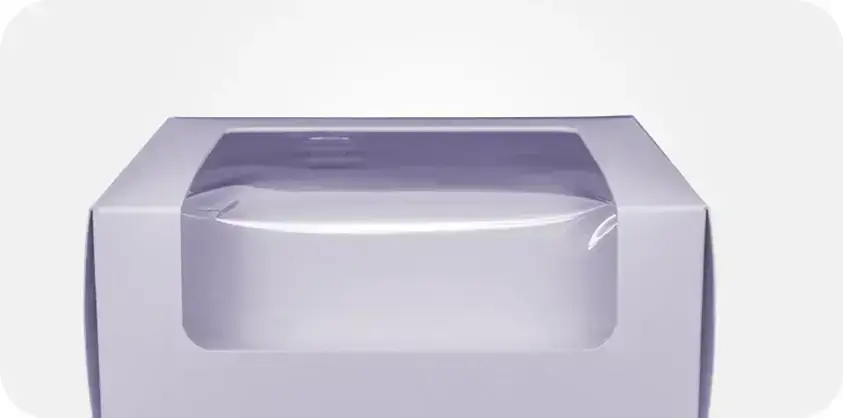 PET Window Patching
A method to apply a transparent plastic film covering the cut-out.
Frequently Asked Questions
Custom fitness product packaging increases brand loyalty by providing a sensational and memorable unboxing experience. It demonstrates that you are concerned with your clients' experiences from the minute they receive the package. This emotional connection creates brand loyalty and motivates the customers to share their buying experiences on social media and spread word-of-mouth referrals. Moreover, this custom packaging for fitness products can feature your brand logo, resulting in premium branding. Logo display with the help of embossing or hot foil stamping technique also earns the trust of consumers.
You can certainly request a window cut-out in your fitness product packaging. This is an excellent choice if you want to show off your fitness products while also safeguarding them. A window cut-out allows buyers to glimpse the product within, giving them a preview of what they're getting. It is especially excellent for presenting objects with enticing designs or distinctive features. The transparency in the packaging enhances the visual appeal of products. Moreover, it earns the trust of customers and strengthens the bond. You can also get the window cut-out in exactly the shape of the product to indicate and highlight the product in a more charming way.
We offer several customization choices for your fitness product packaging, including size, shape, color, and design customization. These options enable you to design packaging that is tailored to your items, reflects your brand, and grabs the attention of your target audience. Custom fitness product packaging not only protects your merchandise but also acts as a great marketing tool. You can include the desired textual content like brand name, product details, or placement of a QR code. We can also make the unboxing more exciting for you by providing different design options, like a sliding drawer or a hinged top flap lid with a magnetic closure.
Your Customer Journey Simplified
Customized orders can be scary to initiate. We keep the Process as simple as we can for your convenience!
Discuss Your Requirements

Quotation and Confirmation

Consultation and Design Work

Production and Delivery