Custom Sizes

Order custom-sized boxes to suit your needs perfectly.

Personalized

Discover personalized packaging exclusively for your needs.

Custom Style

Personalize your style with customizable packaging.

Free Design Support

Unlock free design support.

Free Shipping
Discounted Prices
Sliding boxes draw customers and boost sales as they have various remarkable shapes, including reverse tuck style, sleeve sliders, rectangular, cubic, and gable boxes. They also have custom inserts according to the kind of product to be packaged inside. The boxes' die-cut windows enable customers to view the products present inside. Custom sliding boxes come with airtight lids and custom-shaped handles. Kraft, Bux board, cardboard, and other materials are popular for their manufacturing. They are recyclable and biodegradable. Their durability guarantees the security of items during storage and transportation. These materials are also cost-effective because of their natural origins.
Custom-printed sliding boxes have printing elements that advertise the brand and list the characteristics of products. There are printed drawings and patterns to increase the visual appeal of a package to attract more customers. Their stylish typefaces enhance their beauty, and charming colors represent the brand in retail stores. Most consumers use modern printing methods, including lithography and flexography. Various finishing options include embossing, coatings, debossing, PVC, raised ink, and others to add a touch of luxury. In stores, they appear gorgeous and catch the eyes of buyers due to their raised or textured effect.
To get a quick price quote, please submit this price request form after filling out your required specifications. Our sales representative will shortly get in contact with you.
Unlock the potential of your products with our unrivaled packaging solutions tailored to your industry and specific product needs.
Sample Price: $1.75 (Per Box)
| | |
| --- | --- |
| Dimensions | All custom sizes & shapes |
| Min.quantity | 50 Boxes ( Hardproof Sample Option Available ) |
| Default process | Die cutting, gluing, scoring, perforation |
| Printing | Cmyk, pms, no printing |
| Options | Custom window cut out, gold/silver foiling, embossing, raised ink, pvc sheet. |
| Turn around time | 10-12 business days , rush |
| Paper stock | 10pt to 28pt (60lb to 400lb) eco-friendly Kraft, e-flute corrugated, bux board, cardstock |
| Proof | Flat view, 3d mock-up, physical sampling (on Request) |
Sliding boxes are an ingenious and versatile packaging solution. They are also known as telescopic boxes. They offer a unique mechanism of opening that is by sliding the top off the box. To efficiently open the packaging. These boxes provide easy access to the products they carry. The sliding mechanism adds an element of surprise and excitement to the package. These boxes offer convenience and safety during transportation as well. They offer excellent product protection since they are made from sturdy cardboard and corrugated paperboard. You can also add specialized custom features to these boxes. Such as windows and handles. They are a truly outstanding option for presenting exquisite gifts and also retail settings.
If you're looking for a packaging solution that is functional, durable, and stylish. Then look no further than www.customboxesonly.com. We offer a wide range of sliding boxes to meet your particular needs. You can get sturdy and resilient boxes for shipping. Along with elegant presentation boxes for retail purposes. We assure you that our high-quality materials and customizable designs. Will impress your customers to the maximum. Get our packaging products if you want to protect your products in style.
Top supplier of sliding boxes:
We have a strong reputation in the market. That relies on our commitment to delivering high-quality products. That is far beyond what our customers expect from us. Creating a lasting impression with your packaging is immensely important. And we truly understand this. Our focus on durability and attention to detail differentiates us from the rest of the suppliers. We source only the finest materials for custom sliding boxes. Hence ensuring that they can withstand the hardships of shipping and handling processes.
The smooth sliding mechanism of our boxes is highly functional. It makes accessing your products quick and effortless. Along with providing an additional layer of security. And minimizing the chances of accidental opening during transportation. One of the reasons why people consider us the top supplier of quality packaging products is our affordability. Budget considerations are important for businesses regardless of if they are big or small. This is why we offer competitive pricing options. That makes our customers experience excellent value for money.
High durability of sliding and match boxes:
External pressures shipping rigors, and other transit and storage hassles are not a worry. When your products are packaged in our products. We design our products in such a way that they can handle rough handling and external pressures. This makes sure that your items arrive at their destination in spic and span condition. We use strong cardboard and also sturdy paperboard. That provides protection and gives a professional appearance to your product packaging. We put no limits on the size and shape of our products. Nor are there any limitations to the way you can design your box. You can choose sleek minimal black designs. Or go for vibrant hues that reflect your brand personality.
We have options to meet every requirement that you may have. From small jewelry to large electronic items. Our range of sizes makes sure that regardless of the size and stature of your product, it is securely packed.
Save money in the long run:
Affordability is always a key factor when a business starts to look for quality packaging. We understand this importance, and this is why our goal is to help you save money in the long run. Without making any compromises on your product packaging quality. If you invest in our boxes, you can take loads of benefits from their durability and longevity. The quality of our boxes makes sure that you do not have to constantly replace damaged or worn-out packaging. This ultimately helps you save money on replacement costs.
In terms of logistics and transportation, our wholesale sliding boxes also help you save money. The sleek design of our boxes allows for efficient stacking and storage space optimization during transit processes. This consequently means that more products can ship in a single shipment. Which reduces transportation costs and maximizes efficiency.
Free design support for customize sliding boxes:
It is a matter of immense pride for us to provide you with high-quality printed sliding boxes. And that also while ensuring that your experience with us remains seamless and also free of stress. This is one of the reasons why we offer free design services for your packaging products. Our designers possess an exceptional eye for detail. And they also understand the requirements of the latest industry trends. By combining their expertise with your vision. We aim to bring your aspirations to life. No matter if you have a certain design concept in your mind. Or you need guidance to create captivating artwork for your packaging. Our designers will be able to help you.
By leveraging cutting-edge software and their creative prowess. They will craft you stunning box designs that perfectly reflect the identity of your brand. They will craft every element carefully from choosing the right color tones. To the typography and the addition of custom graphics or logos. You can leave all the intricacies of your design ranging from ideation to execution, in our capable hands. At the same time, you focus on something that matters. That is growing your business and delighting your clients.
Conclusion:
Picking out www.customboxesonly.com as your packaging partner. You will make a wise decision that will get you the best quality sliding boxes. All the while saving loads of money as well. Our maximizing number of clientele is an emblem of our commitment and dedication towards our services.
Food & Beverage Packaging
A water based coating that creates a semi gloss surface.
Food Safe Coating
A coating applied on the inner side of the box to make it food-safe.
Gloss Lamination
A thin layer of lamination that makes the box surface glossy.
Food & Beverage Packaging
A water based coating that creates a semi gloss surface.
Metallic Coating
A metallic layer of coating applied to give an extra shine to your box.
Pearlescent Coating
A decorative coating to give surface an extra shine.
Soft Touch Coating
A coating that produces smooth surface. Its considered a cheaper alternative to lamination.
UV Coating
UV-cured coating that can be done for spot and flood applications.
Matte Lamination
A thin lamination that gives the box a matte surface.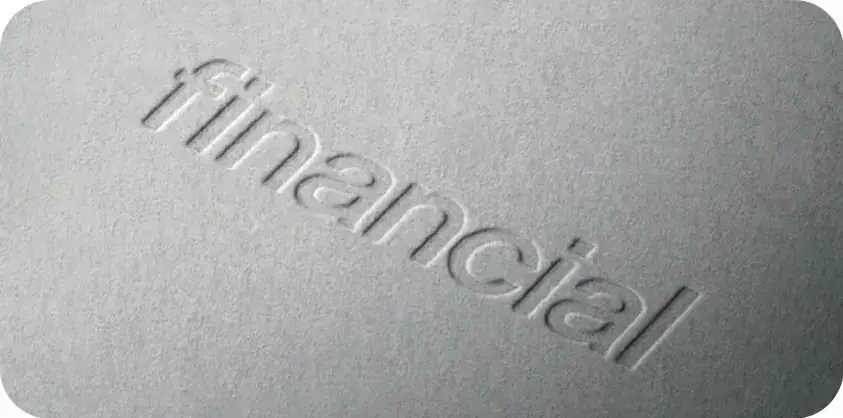 Embossing and Debossing
A process that creates a raised or recessed pattern on the surface.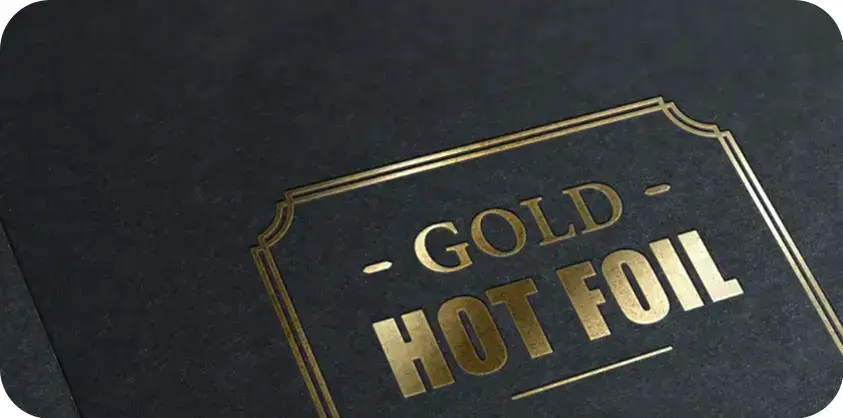 Metallic Foil Stamping
Hot foil transferred onto paper using stamping method.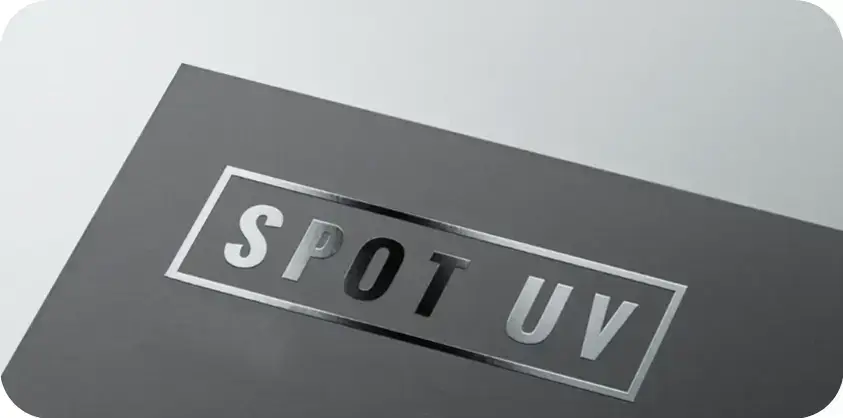 Spot UV
UV gloss coating cured on specific areas.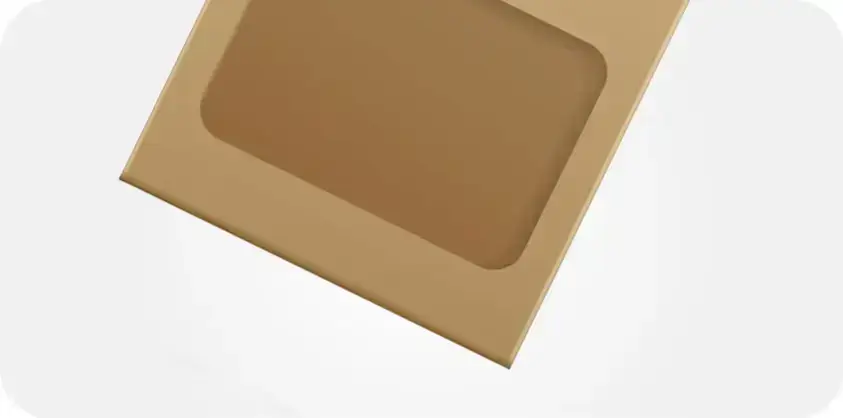 Window Cut-Out
A process where a cut-out is created on the box.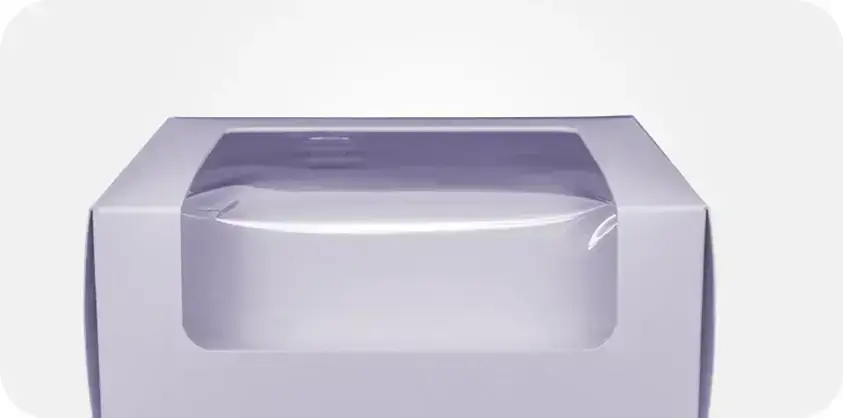 PET Window Patching
A method to apply a transparent plastic film covering the cut-out.
Frequently Asked Questions
The choice of cardboard material needs to align with your purpose, branding, and budget. You need to consider factors such as the product's weight, the level of protection that you want to achieve with the box, and the aesthetics. Several types of cardboard can be used for sliding boxes, each with its own characteristics. Sliding boxes for products that require extra protection during transit are best made with corrugated boards. Sustainability goals also come into play when deciding the best cardboard variation for sliding boxes. We encourage collaboration and discussion of all these factors with our manufacturing experts to come up with the best possible variant of materials.
It is very much possible to situate a die-cut window on custom sliding boxes, highlighting the best of the packaged product. However, there should be a careful evaluation that the window design does not compromise or weaken the integrity of the box. Be mindful of your expenses as well since the cut window will definitely add to your order costs, so weigh the benefits against the added expenses. It is particularly effective for products with unique shapes, features, or designs that you want to showcase. The integral mechanism of a sliding box is a source of attraction for the customers in itself. Do not go for additional cuts on the box if you have a standard product in hand.
Yes, this technique can be an excellent choice, depending on your branding goal. Foil lamination adds a touch of luxury and sophistication to sliding boxes. The metallic or shiny finish of the foil creates an upscale and premium look, making it suitable for high-end products. It creates a strong visual contrast, especially with darker backgrounds. Our foil laminations also add an extra layer of security to our packaging solutions, so they can make your custom sliding boxes extra secure as well. We use premium cardboard variations for our laminated sliding boxes that offer complete substrate compatibility for this purpose. However, we do encourage you do consider your brand image, budget, and design objectives when deciding whether foil lamination is the right choice for your packaging.
Your Customer Journey Simplified
Customized orders can be scary to initiate. We keep the Process as simple as we can for your convenience!
Discuss Your Requirements

Quotation and Confirmation

Consultation and Design Work

Production and Delivery