Custom Sizes

Order custom-sized boxes to suit your needs perfectly.

Personalized

Discover personalized packaging exclusively for your needs.

Custom Style

Personalize your style with customizable packaging.

Free Design Support

Unlock free design support.

Free Shipping
Discounted Prices
Custom plug boxes are famous for their strong construction and useful design. These boxes boost strength and safeguard the packaged plugs. They come in a variety of sizes to accommodate the requirements of different kinds of plugs. The product's size and shape are considered while creating the box inserts. Some consumers choose custom plug boxes with lids. Their magnetic or Velcro closures protect the packaged items from dust and other contaminants. They also come with custom-shaped handles so buyers can easily carry plugs.
Custom-printed plug boxes come with important brand and product information. Their printed graphics and images are quite important for business promotion and increasing product value. Due to their bold color schemes, they are crucial for making a certain brand's products stand out in retailers. They also contain bar codes and QR codes that are for buyers to scan and get relevant details. High-quality printed boxes are produced by modern printing techniques such as offset printing, lithography, and others. Two popular techniques for giving these boxes a raised or textured effect are embossing and debossing. Some customers choose coatings, PVC, raised ink, silver or gold foiling, and other embellishments to add a touch of luxury to their box.
To get a quick price quote, please submit this price request form after filling out your required specifications. Our sales representative will shortly get in contact with you.
Unlock the potential of your products with our unrivaled packaging solutions tailored to your industry and specific product needs.
Sample Price: $1.75 (Per Box)
| | |
| --- | --- |
| Dimensions | All custom sizes & shapes |
| Min.quantity | 50 Boxes ( Hardproof Sample Option Available ) |
| Default process | Die cutting, gluing, scoring, perforation |
| Printing | Cmyk, pms, no printing |
| Options | Custom window cut out, gold/silver foiling, embossing, raised ink, pvc sheet. |
| Turn around time | 10-12 business days , rush |
| Paper stock | 10pt to 28pt (60lb to 400lb) eco-friendly Kraft, e-flute corrugated, bux board, cardstock |
| Proof | Flat view, 3d mock-up, physical sampling (on Request) |
Spark Plug Boxes
Boxes that are specifically designed to hold and protect spark plugs are called spark plug boxes. These plugs are an essential component of internal combustion engines and require essential protection to keep them working. Durable and cost-effective cardboard comes in use to make such boxes. This material choice offers a good balance between the strength of the boxes and their affordability. The design of such packing objects is mostly simple and functional. Mostly the design has a flip top lid or a tuck in flap for easy access to the plugs. These specialty boxes offer barriers to the plugs against moisture, dirt, and physical damage. This makes sure that the plug remains in pristine condition till it is needed.
Spark plugs are the unsung heroes that mostly do not get their due prominence in the market. Not anymore; our spark plug boxes give a new spark and shine to the plugs and make branding a breeze. We offer such box packaging in multiple variations, with no end to the possibilities of size and shape changes.
Our Best Options For Spark Plug Boxes
Our valuable customers are the ultimate decision-makers when it comes to styling and designing their product boxes. However, we do have certain recommendations for them that help them to come up with the best plans. We believe that a box should have multiple layers of performance capabilities. It should protect the product and also present it in an appealing manner. Here are our top box styles that are most practical for making custom spark plug boxes.
They have a clear plastic exhibit on the front. Allowing an enticing and educating visual to the audience without opening the box. They are excellent for showcasing the product's features and quality.
The difference between a display box with a window and a die-cut window box lies in the customizability of the window. Custom die cut window boxes may have the exact shape of the spark plug. This offers a unique and eye-catching element to the overall packaging impact. We can customize such boxes to create interesting and brand-specific shapes for the window.
Our mailer boxes are self-locking and we can make them custom with various printing options. They often come in use to ship spark plugs directly to the customers.
This box style has a sturdy sleeve that slides over a tray. We make these trays in a way that can hold the plugs safely while customizing the sleeve with branding. They offer a sleek and compact design that makes them easy to stack and store. They are very efficient for shipping and retail displays.
Our hinged lid boxes have a lid that opens and closes like a hook. We add die-cut inserts to them to hold the plugs securely. They provide a premium feel and the custom inserts make sure that the plugs don't move during transportation.
Tuck top auto bottom box.
This box with an auto-locking bottom is easy to assemble and offers excellent stability and protection to the plugs. It offers a clean and professional look. The tuck-in top ensures the perfect safety of the spark plugs.
Ease of accessibility plays a major role in deciding the style of custom spark plug boxes. We also emphasize the importance of adding branding elements and safety measures to product packaging. To make it wholesome for the product and the product manufacturers.
Printing that Matters for Spark Plug Boxes
The style and technology that comes in use to print boxes for spark plugs play a crucial role in enhancing their visual appeal, brand recognition, and information communication. Here are some of our custom printing styles that work well with printed spark plug boxes.
It is a high-quality printing method that uses a combination of CMYK inks to create full color graphics and images. Our offset printing presses offer excellent color accuracy and consistency. We use it to produce detailed product images and complex designs.
It is one of our cost-effective gimmicks that transfer digital files onto the packaging materials. We manage short runs and quick turnaround times with this technology. It offers complete personalization opportunities, making it best for promotional packaging.
Add-ons For Extra Value
There are also certain additional features that we encourage you to add in printed spark plug boxes. These features not only enhance the aesthetic appeal of the boxes but also make them more performance-worthy.
The embossing technique helps to raise certain areas of the box, creating a visually captivating three-dimensional effect. Debossing, on the contrary, helps to recess certain designs on the package. Both these techniques add a premium look to the packaging. Our designers use them mostly on logos and other key design elements.
We apply a thin metallic foil to specific areas of our plug boxes to create a shiny, reflective image. We use it for accent details and texts to enhance elegance.
With this technique, we apply a glossy raised finish on certain areas of the boxes with the help of spot UV coating. It helps to create a contrast with the matte background. It helps us to draw attention to certain design elements that need focus.
In order to create product traceability, we print barcodes and QR codes on our boxes. They enhance the product functionality by providing swift access to digital content. They work best on wholesale spark plug box orders, making inventory management a breeze.
Conclusion
Each and every retail product has its own value and packaging concerns. www.customboxesonly.com takes into account all of these concerns and tries to fabricate the best possible solutions. Our spark plug boxes speak volumes about how much attention we pay to each and every minute and meager detail. We have an exclusive range of editable design templates that our consumers can benefit from. And if they are looking for something fresh out of our design factory, they can get help from our free design services.
Food & Beverage Packaging
A water based coating that creates a semi gloss surface.
Food Safe Coating
A coating applied on the inner side of the box to make it food-safe.
Gloss Lamination
A thin layer of lamination that makes the box surface glossy.
Food & Beverage Packaging
A water based coating that creates a semi gloss surface.
Metallic Coating
A metallic layer of coating applied to give an extra shine to your box.
Pearlescent Coating
A decorative coating to give surface an extra shine.
Soft Touch Coating
A coating that produces smooth surface. Its considered a cheaper alternative to lamination.
UV Coating
UV-cured coating that can be done for spot and flood applications.
Matte Lamination
A thin lamination that gives the box a matte surface.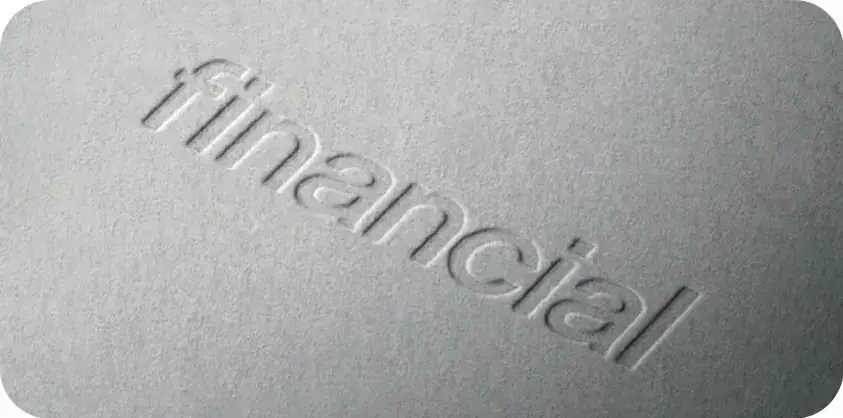 Embossing and Debossing
A process that creates a raised or recessed pattern on the surface.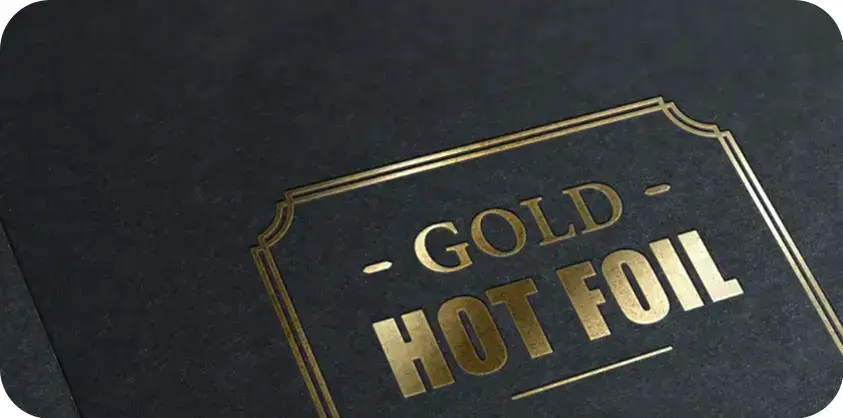 Metallic Foil Stamping
Hot foil transferred onto paper using stamping method.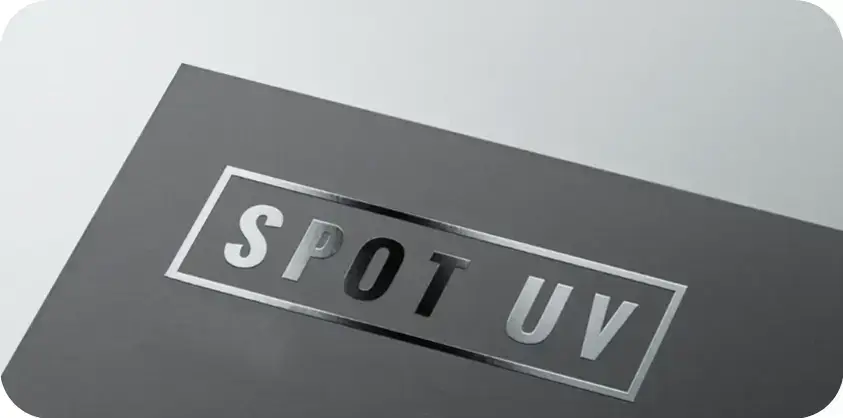 Spot UV
UV gloss coating cured on specific areas.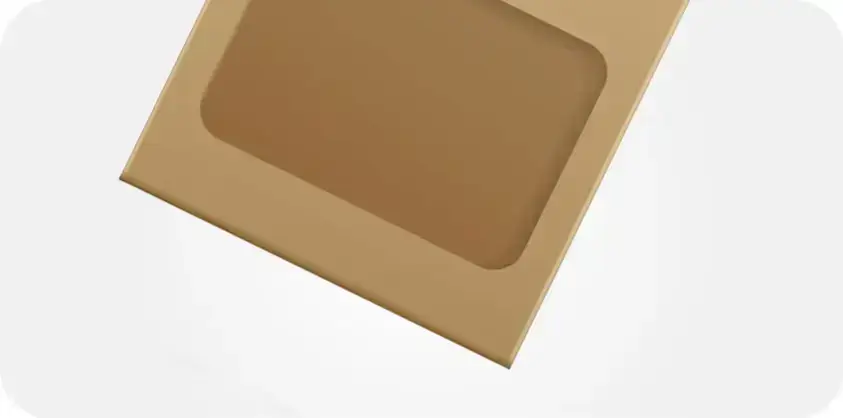 Window Cut-Out
A process where a cut-out is created on the box.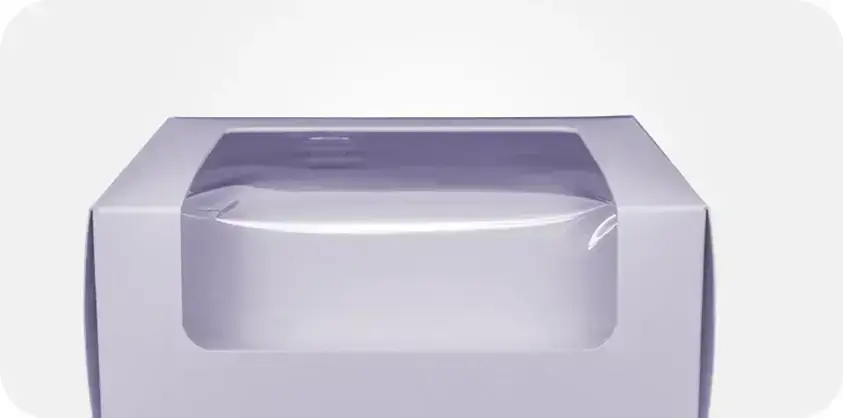 PET Window Patching
A method to apply a transparent plastic film covering the cut-out.
Frequently Asked Questions
Yes, you can get vintage spark plug boxes. These cases protect and showcase rare or vintage spark plugs for collectors and enthusiasts. Many vintage spark plug boxes have a transparent lid, allowing collectors to display their plugs without opening the box. These boxes include slots or compartments to hold each spark plug without touching or scratching them. Vintage boxes may have protective padding inside the sections to protect the spark plugs. These boxes often include logos or decorations that match the vintage spark plugs they keep. In this way, these boxes set your spark plugs apart from others.
Spark plug boxes rarely contain safety mechanisms to prevent accidental openings. These boxes mostly protect spark plugs during transit and storage. You can get spark plug boxes with secure closing mechanisms, including snap-lock lids, tabs, and interlocking design seals, making them harder to open accidentally. These features can also preserve spark plugs, but they are not infallible. If you're worried about inadvertent openings, wrap the box with a rubber band or tape for storage or transport. We can also add tamper-evident seals on demand to ensure the protection of spark plugs due to accidental opening.
Yes, you can get custom spark plug boxes intended for harsh weather. These weather-resistant spark plug boxes protect spark plugs from moisture, temperature changes, and other external conditions that can influence performance. Weatherproof spark plug boxes are sealed or gasketed to keep water, dust, and other contaminants out. They may also include moisture-resistant coatings or materials to keep spark plugs dry in humid weather. You can get spark plug boxes that can survive severe temperatures to protect spark plugs. UV-resistant polymers offer spark plugs protection from prolonged sunshine. In this way, these boxes can ensure the safety of products during harsh weather conditions and help you supply the best quality spark plugs without any incident.
Your Customer Journey Simplified
Customized orders can be scary to initiate. We keep the Process as simple as we can for your convenience!
Discuss Your Requirements

Quotation and Confirmation

Consultation and Design Work

Production and Delivery