Custom Sizes

Order custom-sized boxes to suit your needs perfectly.

Personalized

Discover personalized packaging exclusively for your needs.

Custom Style

Personalize your style with customizable packaging.

Free Design Support

Unlock free design support.

Free Shipping
Discounted Prices
Custom Jewelry boxes come in various elegant styles, including square, round, cubic, and others. Some creative box styles are hexagonal, pillow-style, briefcase-style, sleeve sliders, and reverse tuck boxes. Their sizes vary according to the needs of consumers. Custom jewelry boxes with lids keep dust at bay and protect encased jewels. They also come with die-cut windows to allow people to see the products arranged inside the box. Their die-cut handles also make their carriage easier from one place to another. Their manufacturing materials include Kraft, bux board, and cardboard. These materials come in various thicknesses from 10pt to 28pt. They are recyclable, renewable, and biodegradable.
Custom-printed jewelry boxes come with QR codes, barcodes, and textual details. Consumers scan these codes to get product details such as information about its price, quantity, expiry date, and brand. Modern printing methods such as screen printing, offset printing, lithography, and flexography help to print high-quality custom rigid jewelry boxes. Some consumers also use the box interior for branding, additional graphics, and instructions. They print relevant graphics and textual details inside the box. Special techniques such as embossing, debossing, and foil stamping are important to give these boxes an added visual appeal.
To get a quick price quote, please submit this price request form after filling out your required specifications. Our sales representative will shortly get in contact with you.
Unlock the potential of your products with our unrivaled packaging solutions tailored to your industry and specific product needs.
Sample Price: $1.75 (Per Box)
| | |
| --- | --- |
| Dimensions | All custom sizes & shapes |
| Min.quantity | 50 Boxes ( Hardproof Sample Option Available ) |
| Default process | Die cutting, gluing, scoring, perforation |
| Printing | Cmyk, pms, no printing |
| Options | Custom window cut out, gold/silver foiling, embossing, raised ink, pvc sheet. |
| Turn around time | 10-12 business days , rush |
| Paper stock | 10pt to 28pt (60lb to 400lb) eco-friendly Kraft, e-flute corrugated, bux board, cardstock |
| Proof | Flat view, 3d mock-up, physical sampling (on Request) |
Jewelry boxes are a must-have for the presentation and safekeeping of one's precious jewels. London has these boxes in multiple sizes and shapes with designs that cater to different preferences. The basic reason one gets these boxes is to protect delicate jewelry pieces. And keep them safe during transportation and handling. The velvet box is a common type of jewelry packaging box. Manufacturers make them from sturdy cardboard and laminated with velvet fabric. This gives excellent protection against scratches and damage and provides massive aesthetic appeal to the pack products.
When it comes to packing your precious jewelry items. We assure you that we will stand as the ultimate destination with top-quality options. With our exceptional craftsmanship, we have built a reputation for making the best jewelry boxes in the industry. Our containers have the ulterior motive to impress and protect. Each of our packages aims to meet their customers' requirements. We understand that each piece of jewelry deserves packaging that truly reflects its value and flaunts it as well. We offer a combination of traditional techniques with innovative technology that helps us to create stunning and durable packaging boxes. Some of our best services include:
Quality jewelry boxes:
We feel proud to offer the highest quality jewelry packaging in the market. Our professional team has a dedication to creating packaging solutions that not only offer protection. But also enhance the beauty of the bagged items. Our boxes are of such quality that they can reflect the luxury and elegance of your brand effectively. Presentation is of great value when it comes to showcasing jewelry items. This is why we pay such exhaustive attention to details in designing our packaging boxes for jewelry items.
We incorporate intricate designs and match them with the finest materials. To make sure that each box that we make is a work of art itself. Our raw materials and other manufacturing supplies exhibit quality and durability. We make all the necessary efforts to save you from the hassle of buying product packaging over and over again. To do this, we offer you packaging that is both long-lasting and durable. And does not need to be changed over and over again.
Customization options:
You can truly revolutionize the way your jewelry is packed with us. Represent our valuable customers with a massive range of custom options that can help elevate their product packaging. Jewelers no longer must settle for generic packaging that does not do justice to their exquisite pieces at all. They can make a selection of material colors and shapes. To make packaging that truly showcases the unique beauty of their jewelry. The biggest advantage that we offer the Jewelers. Is that they can align their brand image with each and every piece that they sell. By having specific colors, patterns, and finishes that match their brand logo. They can reinforce their brand recognition and create a cohesive shopping experience. Our custom jewelry boxes allow our consumers to enjoy the freedom of complete product protection. Along with giving them a fabulous display.
Design:
You no longer have to settle for bland, generic boxes for your jewelry packaging. We can make you a box that's a true emblem of the luxury and extravagance that your dual pieces exhibit. Are sleek and minimalist designs create a sense of sombreness and elegance in the minds of the customers. On the contrary bold and vibrant colors and other plethora of options regarding printed jewelry boxes. Excite the customers and make them curious about what the box holds. No matter if you prefer a classic velvet box that is equipped with gold accents. Or a contemporary rigid cardboard box, our experts can bring your vision to life. We assure you that our box designs can truly add value to the overall bank experience of your customers. Our packaging products are functional and practical.
The functionality of our jewelry boxes:
The functional prospects of our jewelry packaging boxes go beyond just a storage solution for your precious accessories. Our boxes have a design that is not just to keep your jewelry organized. But also to protect it from scratches and damage. We offer multiple compartments along with built-in dividers and soft velvet lining. To provide a safe and secure space for each piece of jewelry. This ensures that they remain in pristine condition. Our boxes offer handsome storage space with lockable features that provide an extra layer of security. The strong belt of our boxes makes sure that they can withstand the hardships of everyday use. Without losing their crispness.
Efficient storage and protection for jewelry pieces
If jewelry items with tangles and scratches are your worry, look no further. Our custom jewelry boxes provide efficient storage and protection for all your accessories. You no longer must worry about a misplaced jewelry item. Our boxes come with various compartments and also organizers to keep each piece in its designated space. This ensures that they remain untangled and easily accessible when you need them. Our boxes add a touch of elegance to any room or dressing table. They also uplift the aura of the retail aisles that they are displayed on. The soft lining on the interior side of our boxes prevents the delicate gems from scratching. At the same time, the outside is sturdy enough to protect the items against dust. And other environmental factors that can tarnish your precious jewels.
Conclusion:
You will not find a better selection of jewelry boxes in the market than www.customboxesonly.com. With the expertise and commitment of our dedicated staff. We make sure that we meticulously design each box to provide excellence and elegance. We work hard to gain perfection in every aspect. This is why each of our boxes has the skills of the artisans. Who understands the importance of preserving and protecting your valuable items?
Food & Beverage Packaging
A water based coating that creates a semi gloss surface.
Food Safe Coating
A coating applied on the inner side of the box to make it food-safe.
Gloss Lamination
A thin layer of lamination that makes the box surface glossy.
Food & Beverage Packaging
A water based coating that creates a semi gloss surface.
Metallic Coating
A metallic layer of coating applied to give an extra shine to your box.
Pearlescent Coating
A decorative coating to give surface an extra shine.
Soft Touch Coating
A coating that produces smooth surface. Its considered a cheaper alternative to lamination.
UV Coating
UV-cured coating that can be done for spot and flood applications.
Matte Lamination
A thin lamination that gives the box a matte surface.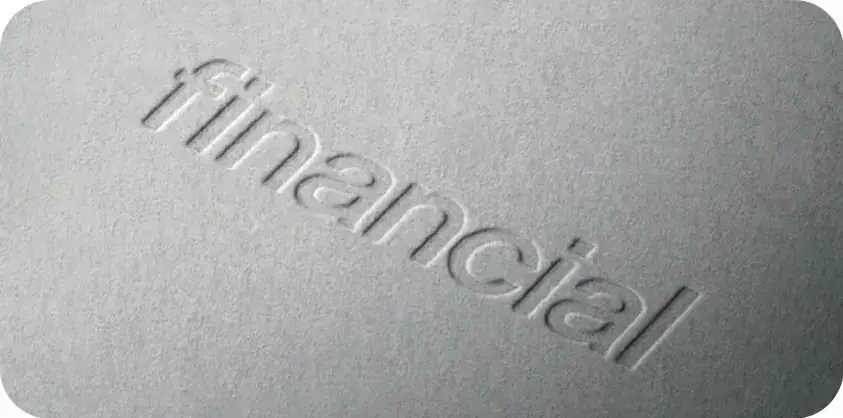 Embossing and Debossing
A process that creates a raised or recessed pattern on the surface.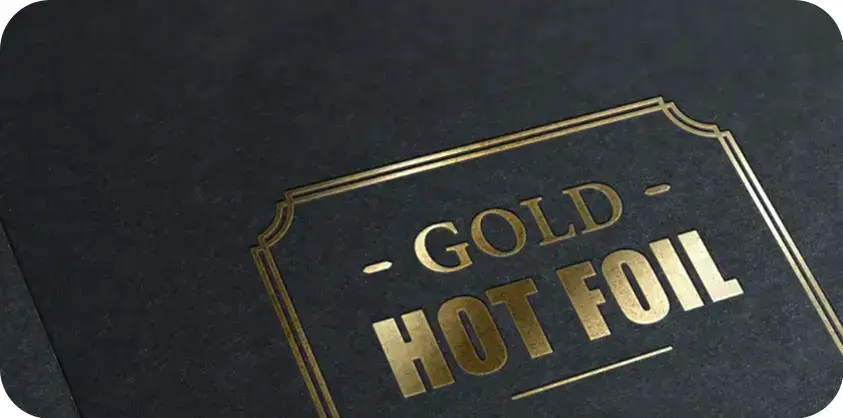 Metallic Foil Stamping
Hot foil transferred onto paper using stamping method.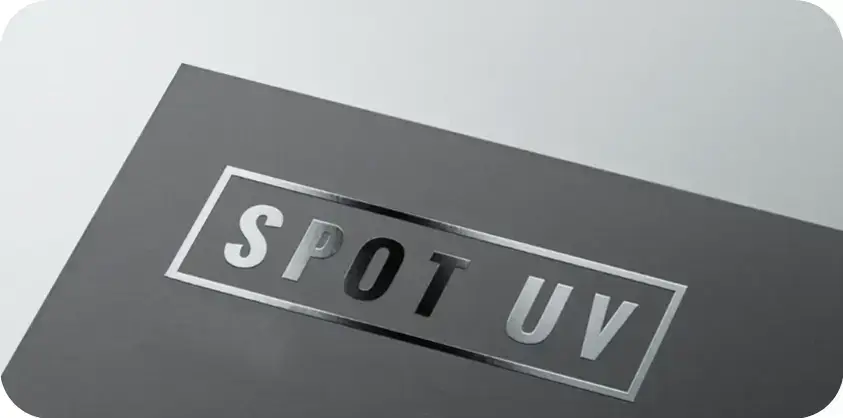 Spot UV
UV gloss coating cured on specific areas.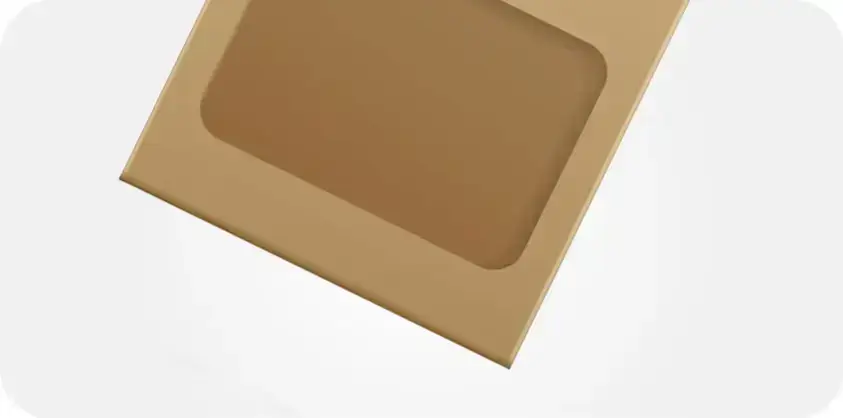 Window Cut-Out
A process where a cut-out is created on the box.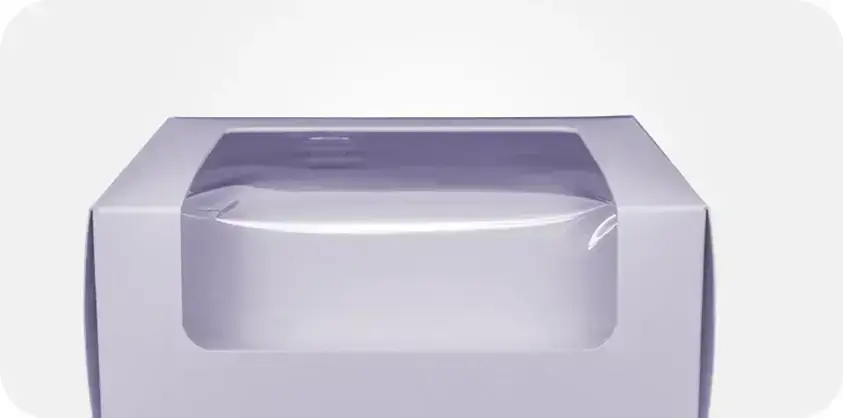 PET Window Patching
A method to apply a transparent plastic film covering the cut-out.
Frequently Asked Questions
The choice of color impacts significantly on the overall appeal and performance of custom jewlery boxes. The best color is the one that goes well with the consumer's branding prospects, the type of jewles and the target audience. Classic black is one of the most premium color for jewelry boxes. it conveys a sense of luxury making it a high choice for precious jewelry. White jewelry boxes convey simplicity and purity. White serves as a natural backdrop to enhance the colors of the jewlery. Softa pastels like blush pink and lavender can convey a romantic feminine aesthetic. Royal blue, emerald green and ruby red can add vibrancy and relativity between the box and the product.
Magnetic closures are the best for custom jewelry boxes. they are popular for their sleek and sophisticated look. They offer a seamless closure without any need for additional fasteners. They are best for high end jewlery packing. Ribbons and ties offer and elegant and timeless closure. They add a decorative element to printed custom jewlery boxes. they work well with both rigid and folding cardboard boxes. clasp closures offer a classic and vintage antique feel. They can be ornate enhancing the overall appeal. If the budget is not that lavish, we also offer velvet or elastic bands that are simple and cost effective. They offer a clean and minimalist closure to the custom jewlery boxes.
Designing your custom jewelry boxes to complement the stones in your ornaments can be a thoughtful and appealing choice. However, it is absolutely not a must to follow. This element does offer a visual cohesion that can make the overall presentation more memorable. Consistency in design also enhances branding. It helps customers to recognize the products and associate them with a brand. A well-coordinated jewelry box can act as a backdrop that complements and enhances the beauty of your jewelry. However, it is crucial to strike a balance. While your box has to represent the stones in your jewlery it should not overwhelm or distract from the jewlery itself.
Your Customer Journey Simplified
Customized orders can be scary to initiate. We keep the Process as simple as we can for your convenience!
Discuss Your Requirements

Quotation and Confirmation

Consultation and Design Work

Production and Delivery