Custom Sizes

Order custom-sized boxes to suit your needs perfectly.

Personalized

Discover personalized packaging exclusively for your needs.

Custom Style

Personalize your style with customizable packaging.

Free Design Support

Unlock free design support.

Free Shipping
Discounted Prices
Custom retail boxes are available in all desired size options according to the size or quantity of product to be packaged inside. Their amazing styles, including round, cubic, hexagonal, sleeve sliders, make products stand out in stores. Their vivid color schemes represent the brand and let people identify the products of a particular brand. Custom retail rigid boxes come with magnetic lids to keep dust and other contaminant at bay. Their custom inserts, placeholders, and dividers play a crucial role in ensuring the security of packaged items. They also come with custom-shaped window cut-outs to allow buyers to see the packaged retail items.
Custom-printed retail boxes contain the name and logo of the company. There are important printed details about the brand and its products to win people's confidence. These boxes contain graphics, relevant imagery, drawings, and other printing elements to attract target customers. Modern printing technologies, including lithography, offset printing, and digital printing, help to produce high-quality printed packaging. Custom-printed retail rigid boxes contain QR codes and barcodes for people to scan and get the required information about the product. Embossing or debossing helps to give these boxes a raised or textured effect.
To get a quick price quote, please submit this price request form after filling out your required specifications. Our sales representative will shortly get in contact with you.
Unlock the potential of your products with our unrivaled packaging solutions tailored to your industry and specific product needs.
Sample Price: $1.75 (Per Box)
| | |
| --- | --- |
| Dimensions | All custom sizes & shapes |
| Min.quantity | 50 Boxes ( Hardproof Sample Option Available ) |
| Default process | Die cutting, gluing, scoring, perforation |
| Printing | Cmyk, pms, no printing |
| Options | Custom window cut out, gold/silver foiling, embossing, raised ink, pvc sheet. |
| Turn around time | 10-12 business days , rush |
| Paper stock | 10pt to 28pt (60lb to 400lb) eco-friendly Kraft, e-flute corrugated, bux board, cardstock |
| Proof | Flat view, 3d mock-up, physical sampling (on Request) |
Retail boxes are packaging containers designed for the storage, protection, and transportation of various types of products. They are typically all about Kraft, cardboard, paperboard, or corrugated materials and are available in a wide, nice range of shapes and sizes to accommodate different products.
They are customizable to feature specific branding and design elements. To promote a company's brand and enhance the product's value. Some boxes feature windows or cut-outs to allow customers to see the product inside. At the same time, others may have handles or maybe other features to make them easier to carry.
Also, they may have additional features such as inserts, dividers, or foam padding to protect delicate or fragile items during transportation. They may also have special coatings or laminates to protect against moisture or other environmental factors.
These are commonly used in various industries, including food and beverage, cosmetics, electronics, and goods.
It's time to get creative. Retail boxes are the best way to make your product sell. Consider having unique packaging. Not only will it increase item sales, but it can also make your business prosper.
Many people must realize that custom packaging is important when making your products successful. Using your packages makes it easier for customers to see and purchase your products.
It also helps companies, particularly small ones, stand out among the competition. They can offer their customers something that no other company does. We at customboxesonly.com will help you with retail packages.
Win Customers With Retail Boxes
The right design can make a huge impact on your product's marketability. It should be such that it appeals to the customers. It will increase the number of cheerful customers and the number of good reviews. Remember, Happy customer, happy you! And you can get retail boxes wholesale at a competitive price from us.
Knowing what you want to obtain with your product package design is important. It is the make-or-break stage of the design process.
You must understand the importance of having clear objectives for your business. It will help you determine the best sustainable packaging design for you and your company's needs. We are here to take the headache of designing the right box out of your mind. All you need to do is give us a call, and we will do the rest.
Package the Products the Right Way with Retail Boxes
Are you selling clothes, shoes, and bags, or are there food items, like cakes, pizzas, etc., that you're marketing? You should know you can use different custom made boxes for some products. It should be different for each kind of product. Then, it will leave a good mark on the customer's mind.
The packaging design should align with your brand identity, messaging, and target group's needs and expectations. After all, you want to communicate something meaningful and memorable to your customers.
To do this effectively, consider what makes your product stand out. What makes it special? What makes it different? Is there anything special about how it's packaged?
One way to do this is by really looking at our website. And see if there is any box you can use for your product packaging design. Remember, your custom cardboard boxes must stand out; we help with that.
Good Packaging entices customers.
When considering a new packaging idea, consider what audience you want to target with your set-up or the custom boxes. Is it for teenagers or older people? Is it for any age group or a particular group of people? Is it for a single gender or any gender?
You should ensure you are designing eco-friendly packaging for someone interested in its contents. After all, you are investing in packaging to influence the audience.
We analyze the market trends and see what people are buying. We also see what customers desire and what they need. Once we analyze everything, we design the packaging that makes you stand out.
Customizable boxes
We experiment with various fonts, shapes, and sizes for Kraft boxes. We understand it's important to choose one that is written and easy to read at any size. Some nice fonts are easier to read than others, and some are more difficult to read. We remember all these points when we customize your boxes.
Package appearance matters
Less is indeed more. You don't need to make a funny-designed package. In other words, it shouldn't be "overdesigned." We ensure your display box has brand details (name, address, logo, and contact number).
Also, we can add a custom quote with each box. We understand that the packaging paper should be fresh and crisp. It should be clean. And we ensure your package is environment-friendly.
Coatings are ideal for various products, from food and drugs to cosmetics and apparel. The choice of coating can affect the quality and performance of a product. It is particularly right for food and drink packaging, which can be affected by temperature.
Therefore, such items require a coating that resists heat and cold. Be sure to use a great layer to sell your product. For this reason, we have some brilliant coating options available as well.
Bottom Line
Retail boxes have become an essential factor now. If your package doesn't attract people, it will surely not sell that much. Hence, improving your product packaging will prove advantageous in the long run. It will make your company or business more profitable and famous. Realize the importance of having the right supplier for your boxes. Get a quote from customboxesonly.com now.
Food & Beverage Packaging
A water based coating that creates a semi gloss surface.
Food Safe Coating
A coating applied on the inner side of the box to make it food-safe.
Gloss Lamination
A thin layer of lamination that makes the box surface glossy.
Food & Beverage Packaging
A water based coating that creates a semi gloss surface.
Metallic Coating
A metallic layer of coating applied to give an extra shine to your box.
Pearlescent Coating
A decorative coating to give surface an extra shine.
Soft Touch Coating
A coating that produces smooth surface. Its considered a cheaper alternative to lamination.
UV Coating
UV-cured coating that can be done for spot and flood applications.
Matte Lamination
A thin lamination that gives the box a matte surface.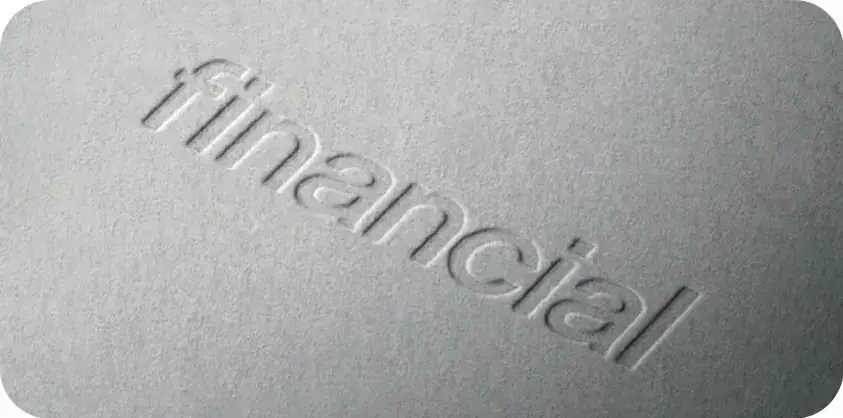 Embossing and Debossing
A process that creates a raised or recessed pattern on the surface.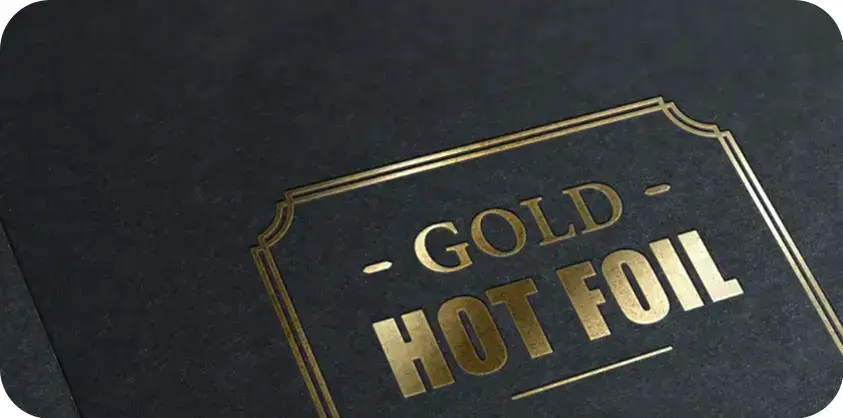 Metallic Foil Stamping
Hot foil transferred onto paper using stamping method.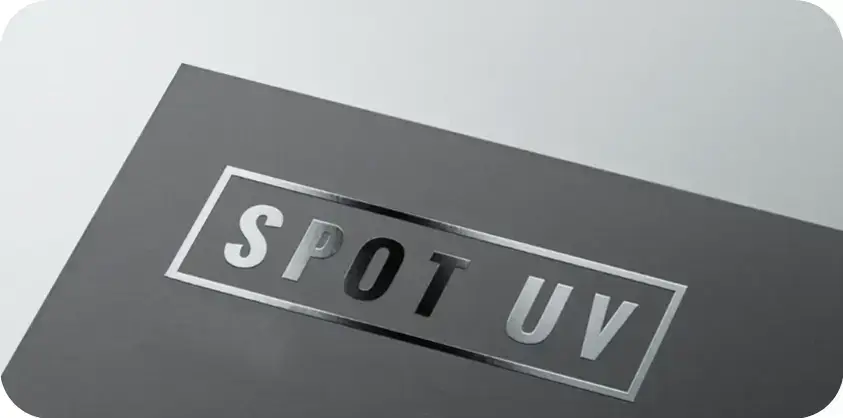 Spot UV
UV gloss coating cured on specific areas.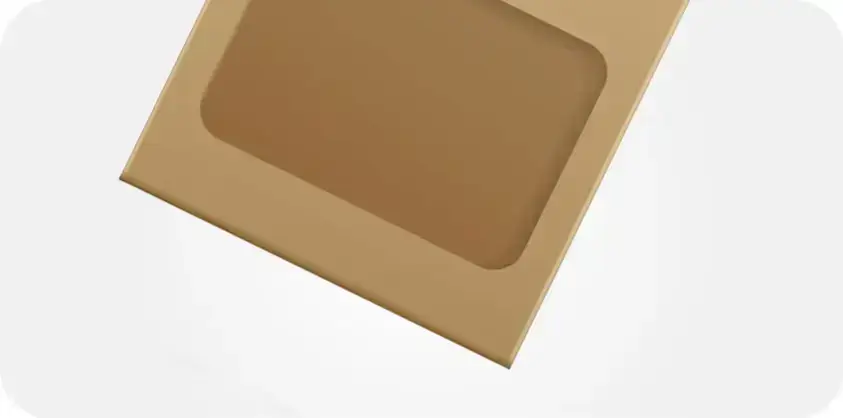 Window Cut-Out
A process where a cut-out is created on the box.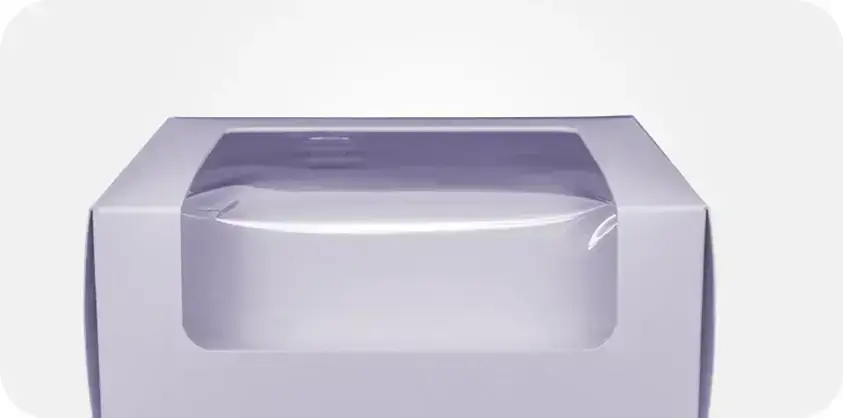 PET Window Patching
A method to apply a transparent plastic film covering the cut-out.
Frequently Asked Questions
Retail packaging may have various forms. It may include boxes, bags, clamshells, blister packs, and much more. It is basically adaptable to the specific needs of different products, industries, and individuals. It is an integral part of the retail industry, and we believe that product protection, branding, marketing, and distribution are simply not possible without custom retail boxes. Such packaging is essentially responsible for the safekeeping of products in highly susceptible retail environments where accidents are very easy to happen. Retail packaging typically includes essential information about the product, such as its name, features, usage instructions, ingredients (if applicable), safety warnings, and barcodes. This information helps customers make informed choices.
Custom retail boxes are highly valuable for retailers. Whether they are worth the investment depends on the goals, target audience, and products that the retailers sell. In a competitive landscape, custom packaging sets products apart from the competition. Such boxes also enhance user experience, which is a major plus point in the current marketing strategy. Custom retail boxes also make it possible for a retailer to do business worldwide with no risk of delivering damaged products. They are the best marketing tools themselves, and they can also provoke customer engagement. Custom retail boxes can adapt and update to accommodate new products, special promotions, seasonal changes, and whatnot. This offers flexibility to respond to market trends.
Custom additions to retail boxes can not only increase their appeal and perceived value but can also justify a higher price point. For this reason, we suggest our clients add something extra to their packaging. Like magnetic closures, silk lining, ribbons and bows, hang tags, and many other such elements that give instant hype to the overall appearance. Choosing unique paper textures or specialty paper materials can create a distinctive look and feel for your packaging. A well-thought-out combination of these additions can make your custom retail boxes more appealing and help you differentiate your products in the market.
Your Customer Journey Simplified
Customized orders can be scary to initiate. We keep the Process as simple as we can for your convenience!
Discuss Your Requirements

Quotation and Confirmation

Consultation and Design Work

Production and Delivery