Custom Sizes

Order custom-sized boxes to suit your needs perfectly.

Personalized

Discover personalized packaging exclusively for your needs.

Custom Style

Personalize your style with customizable packaging.

Free Design Support

Unlock free design support.

Free Shipping
Discounted Prices
Custom ear care boxes include unique elements like an inside velvet lining and foam inserts to beautifully present the ear care products. A number of compartments allow it to store two or more products. There are window cutouts to enable viewing of the item without opening the box. Its die-cut handles and distinctive magnetic lids enhance its aesthetic value. Custom ear care packaging with lids is available in any color according to the needs of the brand. Their manufacturing materials, including Kraft, cardboard, and bux board, are environmentally beneficial because they don't accumulate on earth for a very long time. These materials are reusable, economical, and biodegradable.
Custom printed ear care boxes come with printed brand names and their logos. They also include printed graphics, pictures, product descriptions, QR codes, and drawings. These printing components are essential for promoting the product and the company that made it. The majority of consumers choose contemporary printing techniques like offset printing or others to ensure high-quality printing. It is safer for the environment if biodegradable inks are used, such as soy-based inks for printing. Numerous finishing options are available, such as matte or gloss coating, embossing, silver or gold foiling, PVC, raised ink, and others, to give these boxes an opulent appearance.
To get a quick price quote, please submit this price request form after filling out your required specifications. Our sales representative will shortly get in contact with you.
Unlock the potential of your products with our unrivaled packaging solutions tailored to your industry and specific product needs.
Sample Price: $1.75 (Per Box)
| | |
| --- | --- |
| Dimensions | All custom sizes & shapes |
| Min.quantity | 50 Boxes ( Hardproof Sample Option Available ) |
| Default process | Die cutting, gluing, scoring, perforation |
| Printing | Cmyk, pms, no printing |
| Options | Custom window cut out, gold/silver foiling, embossing, raised ink, pvc sheet. |
| Turn around time | 10-12 business days , rush |
| Paper stock | 10pt to 28pt (60lb to 400lb) eco-friendly Kraft, e-flute corrugated, bux board, cardstock |
| Proof | Flat view, 3d mock-up, physical sampling (on Request) |
The ear care medicines packaging has become quite popular lately. Especially among environmentally conscious individuals. This type of packaging is made in tota from recycled materials. And one can recycle it again after use. It is very straightforward to handle due to its lightweight nature. Making it a preferred option for transportation purposes too. One thing that stands out about this kind of packaging. Is the durable construction that ensures the safe storage of ear care medicines. During transit or shelf life in stores. The compact design offers an ideal solution for space management. While still providing ample protection against moisture and light exposure. The two elements known to compromise medicine integrity. This type of packaging provides eco-friendliness. And also convenience and reliability all packed into one smart solution!
Ear care is an essential aspect of our health. But it's often overlooked. Ignoring ear problems can lead to severe consequences in the future. That's why ear care medicines are crucial for maintaining good ear health. Yet, with so many options available to use on the market aisles. How do you make sure your commodity stands out? The answer lies in customboxesonly.com. Let us tell you how our unique and personalized packaging solutions. Can take your ear care medicine to the next level and attract more customers. So read on to discover why our company is what you need for your ear care medicines packaging!
Customboxesonly.com's ear care medicines packaging
When it comes to ear care medicines. The packing is as important and must as the product itself. This is because proper packaging ensures. That the medicine remains free from contamination and maintains its effectiveness. That's why we dish a range of custom ear care medicine packaging options.
Our packaging is made with high-quality materials that are both durable and reliable. They offer various shapes, sizes, and colors. To choose from depending on your ideals and needs.
One great thing about our products is that they allow you to brand your products in a unique way. You can add your logo, company name, or any other information you want printed on the package.
Another benefit to us is our fast turnaround time. Once you place an order with us. We work to ensure that your products. re delivered within a reasonable timeframe without sacrificing quality.
The benefits of using us for your ear care medicines packaging
We offer a plethora of positives when it comes to your packaging needs. Our packaging is made from high-quality materials. That ensures the validity of your products during transportation and storage. This means that you can be at rest. That your customers will receive ear care medicines in excellent condition.
We offer a substantially wide range of customization options for our packaging designs. You can choose to have your design made right from scratch by our professional graphics team. And that too free of cost. This commits that your product stands out on the shelves. And catches the attention of potential customers.
Also, we offer exceptional buyer service. Throughout the entire procedure of order - from design to delivery. We work collaboratively with you. To create a unique printed ear care medicine packaging design. That reflects your brand image while ensuring functionality and durability.
Ordering wholesale ear care medicine packaging from us. Is affordable without compromising quality or performance. Our pricing structure is transparent. With no hidden fees or charges. So you can plan within budget constraints.
Using us for all your medicine packaging needs. Not only guarantees top-notch quality. But also helps differentiate yourself in today's competitive market. Through attractive branding techniques at an affordable price point!
How to order
Ordering packaging from us is a simple and hassle-free process. Land on our website. Choose the type of cardboard box or packaging that suits your needs. Select the size and customization options, and place your order.
Our team will work with you closely. So that all your specifications and criteria are met. We offer fast turnaround times. Free shipping within the United States. And competitive pricing on all their products.
When it comes to protecting ear care medicines during storage or transport. Having high-quality packaging is essential. Customboxesonly.com offers a range of options for ear care medicines packaging. That can be in a tailor style. To meet the specific and fundamental needs of any business or individual. With our commitment to quality and customer satisfaction. Choosing us as your provider for all your packaging needs is an excellent choice.
Food & Beverage Packaging
A water based coating that creates a semi gloss surface.
Food Safe Coating
A coating applied on the inner side of the box to make it food-safe.
Gloss Lamination
A thin layer of lamination that makes the box surface glossy.
Food & Beverage Packaging
A water based coating that creates a semi gloss surface.
Metallic Coating
A metallic layer of coating applied to give an extra shine to your box.
Pearlescent Coating
A decorative coating to give surface an extra shine.
Soft Touch Coating
A coating that produces smooth surface. Its considered a cheaper alternative to lamination.
UV Coating
UV-cured coating that can be done for spot and flood applications.
Matte Lamination
A thin lamination that gives the box a matte surface.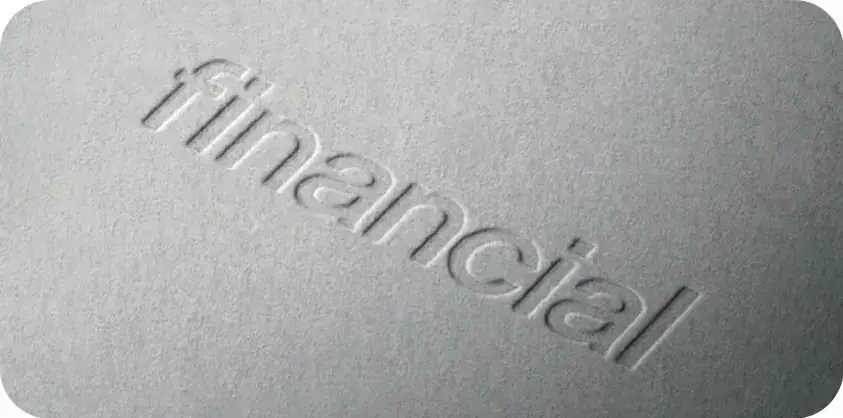 Embossing and Debossing
A process that creates a raised or recessed pattern on the surface.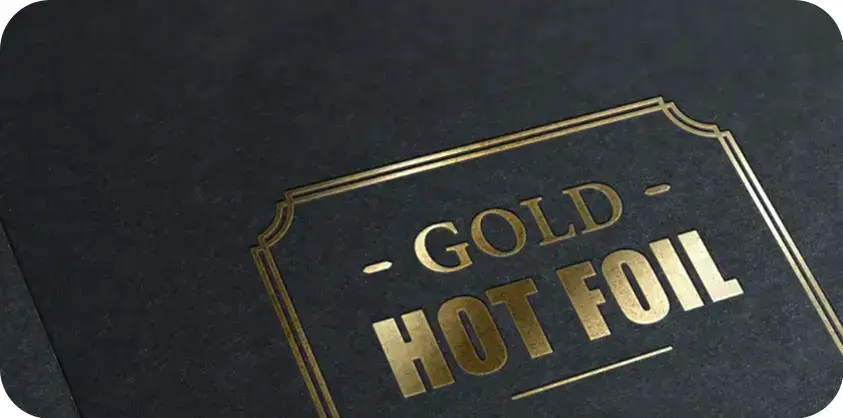 Metallic Foil Stamping
Hot foil transferred onto paper using stamping method.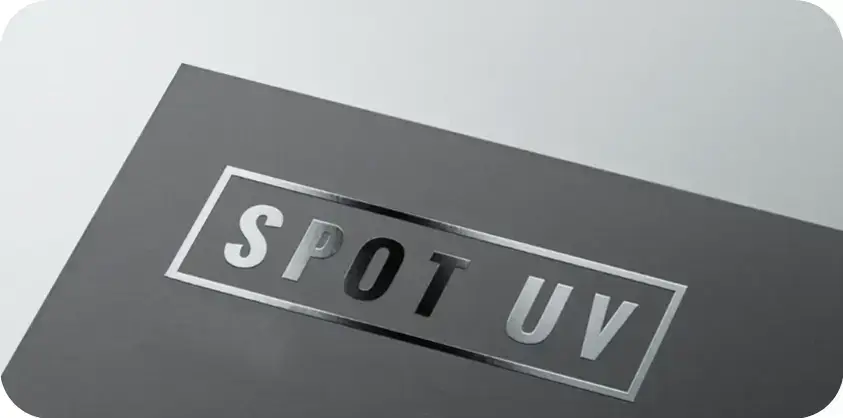 Spot UV
UV gloss coating cured on specific areas.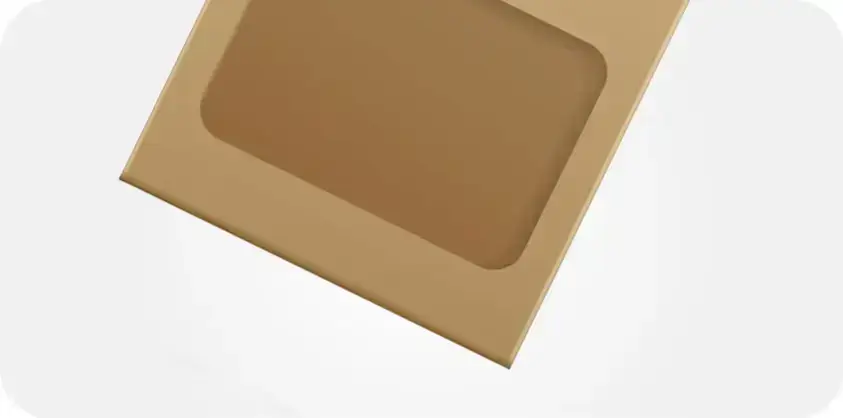 Window Cut-Out
A process where a cut-out is created on the box.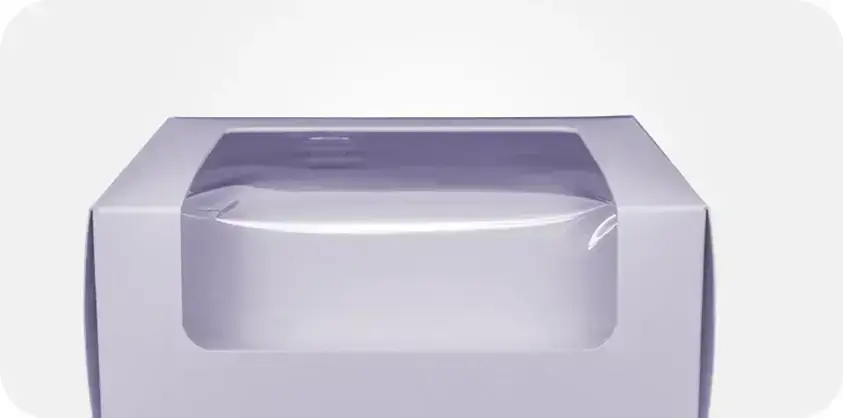 PET Window Patching
A method to apply a transparent plastic film covering the cut-out.
Frequently Asked Questions
Custom ear care packaging may be designed to fit a variety of ear care product sizes and kinds, such as ear drops, earplugs, and earwax removal kits. This adaptability guarantees that various items may be presented safely and conveniently in the same line of packaging, resulting in a consistent and professional appearance. The ability of this packaging to accommodate all the ear care products makes them fit for a business dealing in this domain. Placement of the inserts according to the size of the products also ensures protection throughout the shipping process.
Yes, child-resistant caps or tamper-evident seals can be used in custom ear care packaging. These characteristics improve the safety of ear care products by avoiding inadvertent access and preserving the goods' integrity. Customers benefit from an additional degree of security. For example, using such type of safety in cardboard ear care boxes can restrict children from consuming earache ear drops accidentally. Your customers would admire taking such precautionary measures. On the other hand, it would help you meet any FDA-imposed requirements. You can choose between magnetic closure, button lock, and other such type of security mechanism.
You can choose environment-friendly inks, adhesives, and materials to use in the production of custom ear care packaging. We offer a huge range of such sustainable options to incorporate in this packaging. By using recyclable materials and designing for low environmental effects, you can connect your packaging with eco-conscious client preferences and environmental norms. Optimization of these boxes to lower the amount of raw material usage would also help you to align them with sustainable practices. Similarly, replacing the thin plastic shrink films with eco-friendly coatings is also a smart technique to adopt.
Your Customer Journey Simplified
Customized orders can be scary to initiate. We keep the Process as simple as we can for your convenience!
Discuss Your Requirements

Quotation and Confirmation

Consultation and Design Work

Production and Delivery