Custom Sizes

Order custom-sized boxes to suit your needs perfectly.

Personalized

Discover personalized packaging exclusively for your needs.

Custom Style

Personalize your style with customizable packaging.

Free Design Support

Unlock free design support.

Free Shipping
Discounted Prices
Custom Nail polish packaging comes with special features such as internal velvet lining and foam inserts to present the product amazingly. It also has several compartments to hold two or more nail polishes. There are window cutouts to allow people to see the product without opening the box. Its die-cut handles and custom-shaped magnetic lids increase its visual appeal. Custom nail polish packaging with lids comes in any color according to the shade of nail polish. Its manufacturing materials, including Kraft, cardboard, and bux board, are eco-friendly as they don't accumulate on earth for a long time. These materials are recyclable, cost-effective, and decomposable.
Custom-printed nail polish packaging contains the name and logo of the company. Printed graphics, images, textual details, QR or barcodes, and drawings exist. These printing elements are crucial to promote the product and its manufacturer. Most consumers use modern printing methods such as offset printing or others to ensure high-quality printing. Using biodegradable inks, such as soy-based inks for printing, helps keep the environment safe. There are many finishing options, including matte or gloss coating, embossing, silver or gold foiling, PVC, raised ink, and others, to give a luxurious appeal to these boxes.
To get a quick price quote, please submit this price request form after filling out your required specifications. Our sales representative will shortly get in contact with you.
Unlock the potential of your products with our unrivaled packaging solutions tailored to your industry and specific product needs.
Sample Price: $1.75 (Per Box)
| | |
| --- | --- |
| Dimensions | All custom sizes & shapes |
| Min.quantity | 50 Boxes ( Hardproof Sample Option Available ) |
| Default process | Die cutting, gluing, scoring, perforation |
| Printing | Cmyk, pms, no printing |
| Options | Custom window cut out, gold/silver foiling, embossing, raised ink, pvc sheet. |
| Turn around time | 10-12 business days , rush |
| Paper stock | 10pt to 28pt (60lb to 400lb) eco-friendly Kraft, e-flute corrugated, bux board, cardstock |
| Proof | Flat view, 3d mock-up, physical sampling (on Request) |
Nail polish packaging is the box or container that holds nail polish. It is important because it protects the nail polish from damage during shipping and storage. The packaging also helps attract customers with its pretty colors and designs. The way the packaging looks can also show what kind of nail polish it is.
For example, fancy packaging might mean it's for a special occasion. Packaging can also benefit the environment by using eco or biodegradable materials. Overall, nail polish packaging is important to keep the product safe, look good, and be good for the environment. Also, we have plenty of options when it comes to customization. You can use printing techniques to make sure your package looks the best among all the others. To make the box secure, it is also important to laminate it.
www.customboxesonly.com really cares about making the best nail polish packaging for our customers. We pay attention to everything, including the box it comes in. Our boxes are made from strong materials that keep the nail polish safe during shipping and handling. We want your nail paint to arrive in perfect condition, just as expected.
But it's not just about being safe. We also want our packaging to look nice. Our boxes have a cool and modern design that catches your eye. They have bright colors and cool pictures that make them stand out on the shelf. You can even make them look special and unique, just as you want.
Eco Nail Polish Packaging
We also care about the Earth. That's why we use materials that can be recycled and break down naturally. We want to nicely take care of our world and make it more enjoyable for everyone.
So, when you buy our custom nail polish packaging, you can be sure that the box it comes in is strong, looks cool, and doesn't harm the Earth. We really want to make you feel happy with our products, whether you're a kid or a grown-up.
Premium quality nail polish packaging
At our company, we choose really strong materials for our packaging. We know it's important for your nail polish to arrive in perfect shape. So we make sure the packaging can handle any bumps or drops during shipping. It doesn't matter if it's traveling far away or just down the street; your nail polish will be safe.
We also make the custom made boxes extra secure. The box's walls are thick and strong, and the corners are reinforced so they won't get squished. We seal the container well and label it, so you'll know if anyone tried to open it before it reached you.
Whether you're a store owner or someone who loves nail polish, we understand how much you want it to arrive in great condition. That's why we take additional care in choosing the best materials for our custom packaging. You can trust that your nail polish will be safe and sound when it arrives, no matter where it's going.
Sleek with a modern touch
Boxes are always going to be in the market so they have to look fashionable and stylish. And because of our expertise we know her to make them ooze sleekness. Packaging is important because it helps people notice and like our products. That's why we make our Kraft boxes look cool and fancy.
Our packaging is sleek and modern, with bright colors and cool pictures that make them stand out. You can even make them look special and unique, just as you want.
Cost-Effective Packaging Solution
Our sustainable packaging is a good option that won't cost too much. Whether you have a small or major business, this packaging is affordable. You can even buy a lot of boxes at once, saving you even more money for each package.
Our team of packaging experts has years of experience in the industry. We're always pleased to offer direction and guidance to aid you in making the most of your packaging. We can aid or help you pick the right materials, design, and size for your eco friendly packaging. And we'll work nicely with you every step to ensure you're satisfied or happy with the final product.
Why do you need to choose us?
● Fast Turnaround Time
We understand the essence of timely delivery. And we make sure you get your display box on time. Our streamlined production process ensures that you receive your packages quickly and efficiently
● Excellent Customer Service
Our customer service group is always willing to assist you with any queries or worries. We take pride in our devotion to providing outstanding customer assistance and aim to exceed your expectations every step of the way.
Bottom Line
www.customboxesonly.com is committed to providing superior products and customer service. We believe every buyer deserves the best. So whether you want to stock your store shelves with our nail polish. Or, if you are simply looking for a beautiful gift for a friend, you can trust that our nail polish packaging will meet your needs and exceed your expectations.
Food & Beverage Packaging
A water based coating that creates a semi gloss surface.
Food Safe Coating
A coating applied on the inner side of the box to make it food-safe.
Gloss Lamination
A thin layer of lamination that makes the box surface glossy.
Food & Beverage Packaging
A water based coating that creates a semi gloss surface.
Metallic Coating
A metallic layer of coating applied to give an extra shine to your box.
Pearlescent Coating
A decorative coating to give surface an extra shine.
Soft Touch Coating
A coating that produces smooth surface. Its considered a cheaper alternative to lamination.
UV Coating
UV-cured coating that can be done for spot and flood applications.
Matte Lamination
A thin lamination that gives the box a matte surface.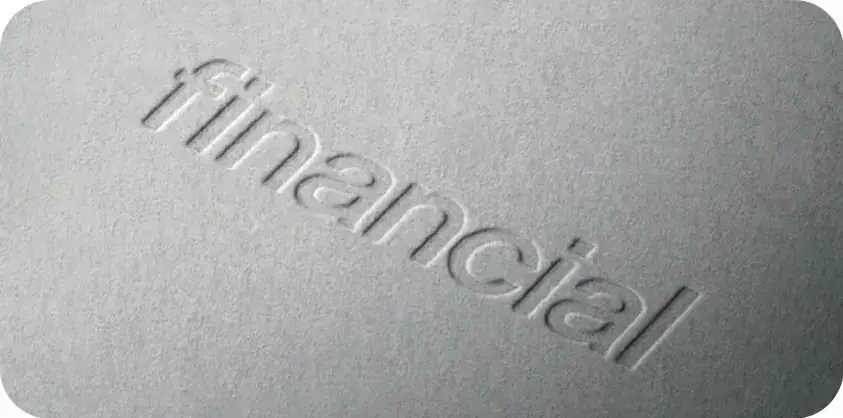 Embossing and Debossing
A process that creates a raised or recessed pattern on the surface.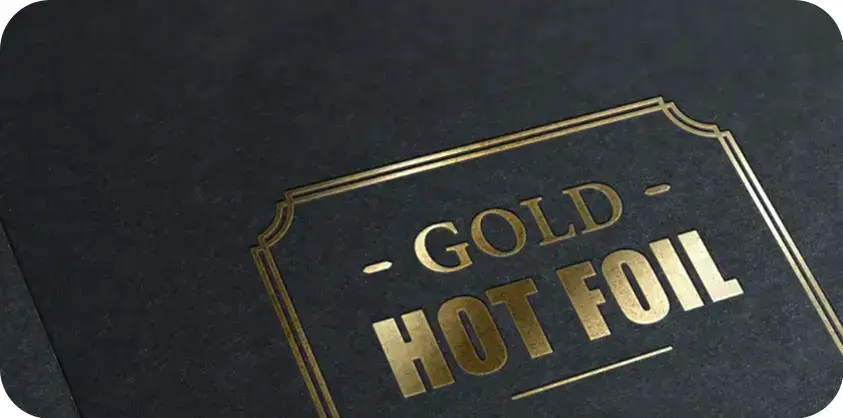 Metallic Foil Stamping
Hot foil transferred onto paper using stamping method.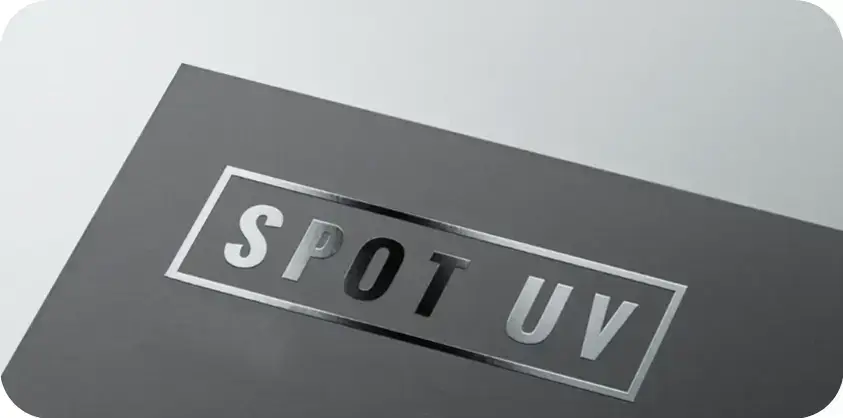 Spot UV
UV gloss coating cured on specific areas.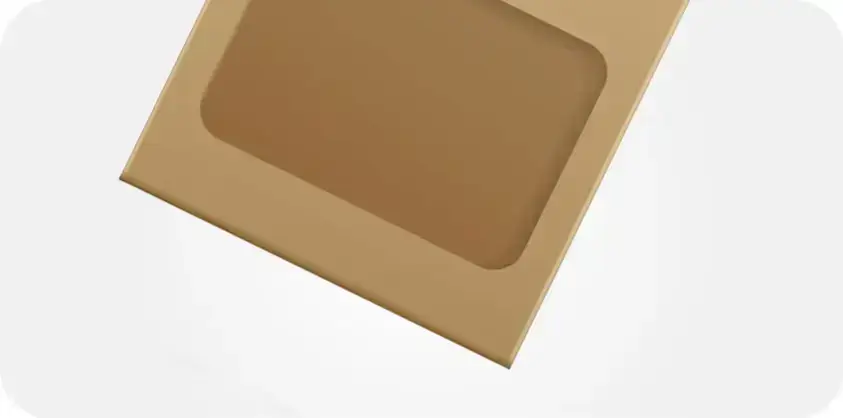 Window Cut-Out
A process where a cut-out is created on the box.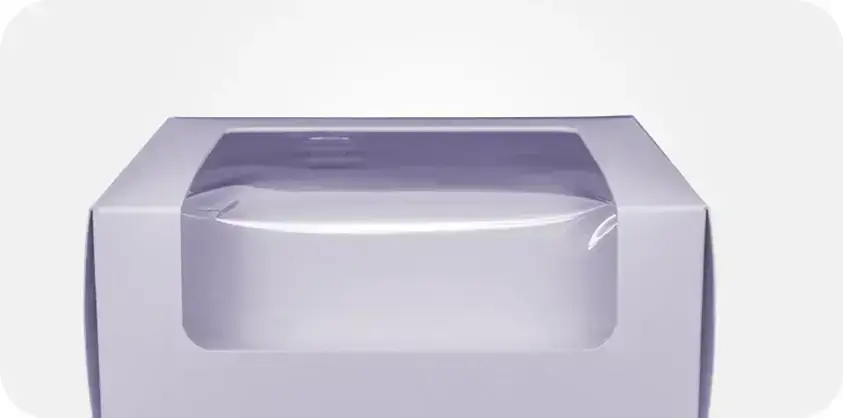 PET Window Patching
A method to apply a transparent plastic film covering the cut-out.
Frequently Asked Questions
We offer several printing options that you can choose for the custom nail polish packaging. Every printing methodology has its own merits and demerits. The digital printing we offer for these boxes helps get the vibrant colors and a more appealing design. Moreover, there would be no color variation in the design. On the other hand, it could cost you a little extra in the short run. Our marvelous offset printers can also provide you with absolutely amazing printing results, but they are ideal for bulk printing of nail polish boxes. Similarly, in order to print the tactile and bold designs, screen printing is a top priority.
Embossing in the design is the process of raising a design element to create a pop-out effect that becomes the center of attention. For example, you can emboss the logo of your nail paint brand on the custom nail polish packaging to reinforce brand identity and attract customers. Blind embossing, foil embossing, multi-level embossing, and registered embossing are some of the most popular embossing effects that you can choose in this regard. You can apply any of these embossing effects on a text, image, logo, or pattern. These effects would give your printed nail polish boxes a luxurious feel and aesthetic appeal.
It is vital to ensure that the wholesale custom nail polish boxes you are employing for these products adhere to safety needs. We ensure that these boxes meet your expectations and product needs by testing them prior to shipping. Packaging samples are tested in real-time scenarios while placing the products inside so that they can cater to safety needs. Common tests that we perform in this regard are Cobb's moisture test, puncture resistance test, pressure sustainability capacity, edge crush tests, etc. On the other hand, the wall thickness of the boxes is also increased to ensure that they stay leakproof and do not allow influencing factors to harm the inside nail polish products.
Your Customer Journey Simplified
Customized orders can be scary to initiate. We keep the Process as simple as we can for your convenience!
Discuss Your Requirements

Quotation and Confirmation

Consultation and Design Work

Production and Delivery