Custom Sizes

Order custom-sized boxes to suit your needs perfectly.

Personalized

Discover personalized packaging exclusively for your needs.

Custom Style

Personalize your style with customizable packaging.

Free Design Support

Unlock free design support.

Free Shipping
Discounted Prices
The greatest option for safeguarding pricey products is to package them inside high-quality custom metalized boxes. Kraft, bux board, and corrugated are the materials used in their production because they are strong enough to withstand a variety of pressures during shipping and storage. They assist the company in upholding compliance with environmental standards because they are environmentally friendly. These materials are less expensive because they come from natural resources. Modern designs for custom rigid metalized boxes include sleeve sliders, round, pillow-style, and pyramid-style. They have specific inserts and placeholders depending on the size of the item.
The printed patterns, graphics, and images on custom-printed metalized boxes are according to the packaged products. They can aid in brand marketing because they have the printed brand message and logo. Most consumers choose modern printing techniques for high-quality printing. Interior decorations like velvet lining or foam inserts improve the unboxing experience for customers. These boxes also have barcodes and QR codes printed on them so that buyers can scan these codes to learn more about the makers and contents of the package. There are numerous embellishments available to make them more eye-catching, including coatings, foiling, and other techniques. Packaging containing embossed or debossed structures has a raised or textured appearance.
To get a quick price quote, please submit this price request form after filling out your required specifications. Our sales representative will shortly get in contact with you.
Unlock the potential of your products with our unrivaled packaging solutions tailored to your industry and specific product needs.
Sample Price: $2.90 (Per Box)
| | |
| --- | --- |
| Dimensions | All custom sizes & shapes |
| Min.quantity | 50 Boxes ( Hardproof Sample Option Available ) |
| Default process | Die cutting, gluing, scoring, perforation |
| Printing | Cmyk, pms, no printing |
| Options | Custom window cut out, gold/silver foiling, embossing, raised ink, pvc sheet. |
| Turn around time | 10-12 business days , rush |
| Paper stock | 10pt to 28pt (60lb to 400lb) eco-friendly Kraft, e-flute corrugated, bux board, cardstock |
| Proof | Flat view, 3d mock-up, physical sampling (on Request) |
Metalized Boxes are used in the packaging industry to shield your product from damage during transportation. They come from thin, flexible metal with a layer of lacquer on one side. Sometimes there is also a protective sleeve. They're lightweight, easy to handle, and customizable with your business title or logo.
The purpose of these packs or packages is to protect the contents inside. The layer helps prevent the box from being crushed or damaged while carriers and customers handle it. This indicates that when you receive your order, it will be safe inside its little package—and so will whatever is inside!
The Metalized Boxes. They're an exciting new way to store your stuff, and www.customboxesonly.com is so excited to tell you about them!
They are made from a special and cute material that helps them stay cool, even in the heat of summer. Because they don't get as hot as other storage receptacles. You can store things like food or medicine without worrying about spoiling or becoming unusable.
Plus, they look great! At customboxesonly.com, they are available in a variety of hues, forms and styles, so you can discover one that suits your taste perfectly. You can even personalize your display box by painting it with your designs or decorating it with stickers.
If you're peeking for a new way to store your stuff, these boxes are exactly what you need. And we design them.
How to use our Metalized boxes for your needs?
Our boxes are the best way to display your products on shelves or at trade shows. They come in awesome colors. So you can decide the one that best fits your brand.
They come from a durable material that holds up under heavy use. So they're perfect for retail stores and trade shows. They're effortless to assemble and take apart for storage when you're not using them. And, of course, they look cool!
So if you have any stuff or queries about our custom metalized boxes or want to order some for yourself, call us.
Custom sizes as per your requirement
These boxes are a perfect or great way to stand out while shipping your product. They're sturdy and shiny, making your product look like it's worth or prized a lot more than it is!
We offer wholesale metalized boxes in custom sizes as per your requirement. We can also do custom designs on the box if you want something specific. Or use one of our existing or recent designs and tweak it.
The metal surface reduces glare, which means that when people look at your package. They'll be able to see your product's details without any trouble.
If you want to confirm that your product looks good when it arrives at its destination. We highly recommend using our custom packaging.
Metalized Boxes Boost your business.
When you're in the business of selling, you need every advantage you can get. That's why we're proud to offer custom boxes to help your business or company stand out from the crowd.
Our boxes are an essential part of any successful delivery system. They permit you to keep your products safe while they're on the road. And give customers a sense that they're buying something special. For this reason, they've become a major part of marketing drives for businesses of all sizes worldwide.
We believe in ensuring our clients have everything they need to be successful. This includes giving them access to the best custom cardboard boxes.
They come in a nice variety of forms, styles, and sizes. And we create them specifically for use with our other products. We also offer custom alternatives for those who want something truly unique!
Cost-effective
Our custom boxes are cost-effective. These boxes are easily recyclable, so if you want to go green and assist the environment, you can use custom-printed boxes instead of other types of packaging.
They're sturdy enough to store books or other items that need special care. Remember custom packaging material because customers can be judgemental about the package they receive. Make sure you give them something memorable to remember.
Conclusion
We're here to make your life easier—and we understand you see that when it comes down to it then what matters most is that your product meets your customer's needs and makes their lives easier too.
That's why we value our partnerships so highly: they allow us to help you succeed in ways that benefit everyone.
Whether you need a business solution. If or are looking for something more off-the-rack, we at customboxesonly.com are here. All you require is to reach out for metalized boxes.
Food & Beverage Packaging
A water based coating that creates a semi gloss surface.
Food Safe Coating
A coating applied on the inner side of the box to make it food-safe.
Gloss Lamination
A thin layer of lamination that makes the box surface glossy.
Food & Beverage Packaging
A water based coating that creates a semi gloss surface.
Metallic Coating
A metallic layer of coating applied to give an extra shine to your box.
Pearlescent Coating
A decorative coating to give surface an extra shine.
Soft Touch Coating
A coating that produces smooth surface. Its considered a cheaper alternative to lamination.
UV Coating
UV-cured coating that can be done for spot and flood applications.
Matte Lamination
A thin lamination that gives the box a matte surface.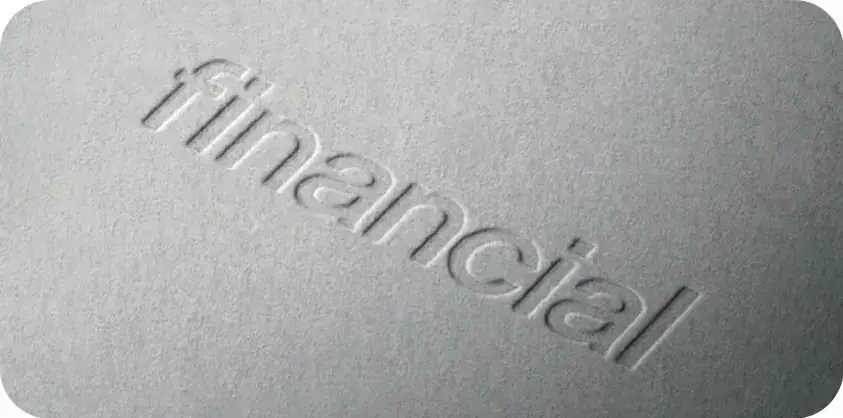 Embossing and Debossing
A process that creates a raised or recessed pattern on the surface.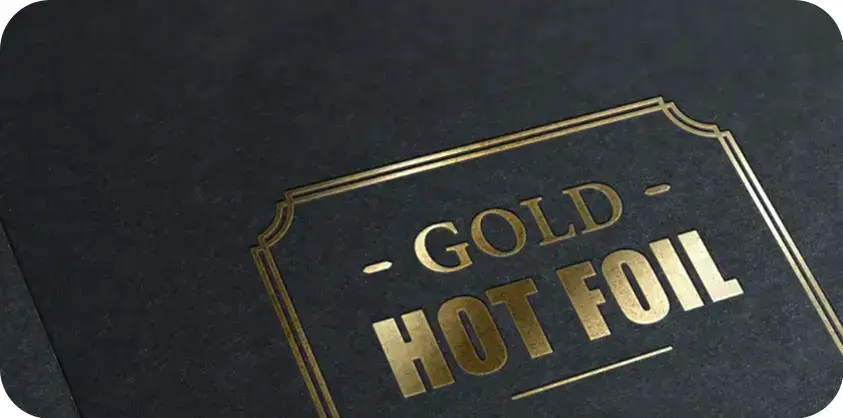 Metallic Foil Stamping
Hot foil transferred onto paper using stamping method.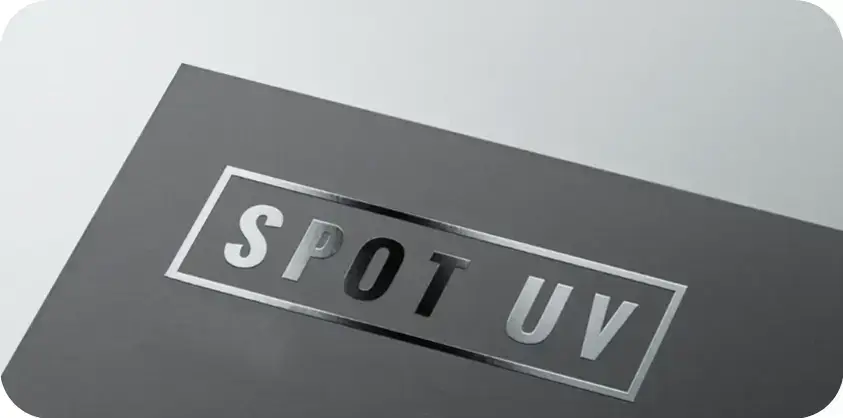 Spot UV
UV gloss coating cured on specific areas.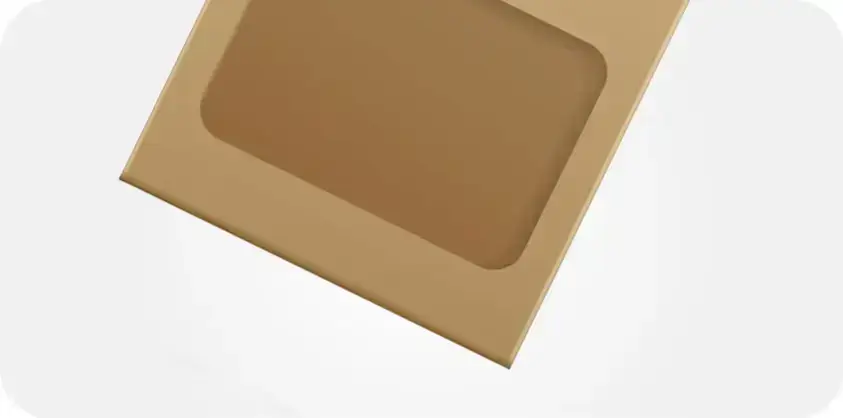 Window Cut-Out
A process where a cut-out is created on the box.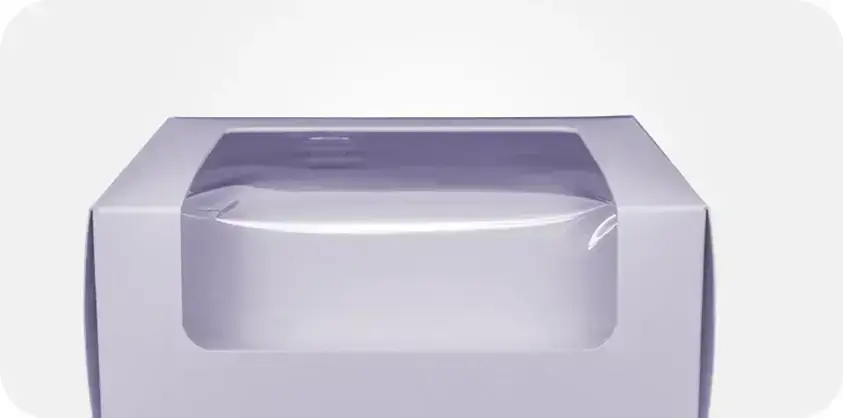 PET Window Patching
A method to apply a transparent plastic film covering the cut-out.
Frequently Asked Questions
Custom metalized boxes are a notable departure from traditional packaging methods. They have a unique metallic finish that turns your packaging into a work of beauty. Your boxes will have a reflective, sumptuous surface that emanates sophistication and elegance thanks to the metalized coating. The visual appeal of these boxes goes a long way in making the products of your brand stand out on the shelves in order to grab the attention of clients. The unique artistic design of the metalized boxes could elevate your brand and products to a luxury level that is inevitable to ignore for anyone.
The metalized coating on custom metalized boxes is more than simply a decorative feature; it also serves a functional purpose. This coating supports the boxes, making them extremely strong and long-lasting. It also adds a layer of safety and offers enhanced protection to your merchandise. The metallic shine of these custom printed boxes also acts as a barrier to the external influencing factors along with capturing the attention of customers in retail stores. The dual role of aesthetics and protection ensures that all the customers build a better perception of your brand products. You can get these boxes on any desired metallic surface, like gold and silver.
Custom Metalized Boxes are an excellent solution for a wide range of businesses due to their versatility. They can improve the presentation of premium cosmetics, adding grandeur and sophistication to beauty items. At the same time, they may elevate gourmet food packaging, giving it a premium feel that matches the quality of the contents inside. The versatility of metalized packaging spans across the industries while serving with their luxury and brilliance. Ease of customization allows adjusting their size and dimensions according to the nature of the product.
Your Customer Journey Simplified
Customized orders can be scary to initiate. We keep the Process as simple as we can for your convenience!
Discuss Your Requirements

Quotation and Confirmation

Consultation and Design Work

Production and Delivery