Custom Sizes

Order custom-sized boxes to suit your needs perfectly.

Personalized

Discover personalized packaging exclusively for your needs.

Custom Style

Personalize your style with customizable packaging.

Free Design Support

Unlock free design support.

Free Shipping
Discounted Prices
Custom razor boxes come in all required sizes, depending on the size or quantity of the products being placed inside. Contaminants like dust and bacteria are kept out by a customized box with a lid. They can come with Velcro lids or magnetic closures to keep the encased items safe until they reach the hands of buyers. Its unique placeholders, dividers, and inserts prevent product damage from bumping and keep the products safely packed. Customers can view the retail items without opening the box because of custom-designed window cut-outs.
The company name and logo are imprinted on the custom rigid razor boxes. In order to attract customers, they contain important printed information about the business and its products. They have printed graphics, relevant images, drawings, and other printing components to draw in the target audience. Custom-printed razor boxes are printed using cutting-edge printing techniques like lithography, offset printing, and digital printing. Customers can access the necessary product information by scanning the barcodes and QR codes on retail boxes. There are several finishing options, including raised ink, PVC, velvet coating, silver or gold foiling, matte or gloss coating, and smudge-free, to increase the visual appeal of these boxes.
To get a quick price quote, please submit this price request form after filling out your required specifications. Our sales representative will shortly get in contact with you.
Unlock the potential of your products with our unrivaled packaging solutions tailored to your industry and specific product needs.
Sample Price: $1.75 (Per Box)
| | |
| --- | --- |
| Dimensions | All custom sizes & shapes |
| Min.quantity | 50 Boxes ( Hardproof Sample Option Available ) |
| Default process | Die cutting, gluing, scoring, perforation |
| Printing | Cmyk, pms, no printing |
| Options | Custom window cut out, gold/silver foiling, embossing, raised ink, pvc sheet. |
| Turn around time | 10-12 business days , rush |
| Paper stock | 10pt to 28pt (60lb to 400lb) eco-friendly Kraft, e-flute corrugated, bux board, cardstock |
| Proof | Flat view, 3d mock-up, physical sampling (on Request) |
Razor Boxes
Sharp and lethal razors need some type of enclosure to keep them secure and safe. Razor boxes do this job to perfection. Branding, marketing and product safety are some of the key features of these boxes. Manufacturers make them from sturdy cardboard and paperboard. They may have plastic inserts as well to offer extra security. Their size and shape may vary depending on the style and type of razors they are to hold. They snugly fit the razors to prevent them from moving around inside the box. Mostly, they have a sleek and minimalist design. With brand logo name and product details, the design can range from classic and understated to bold and eye-catching.
Custom printing is a common feature of such boxes. Brands can use printing to communicate important information to their customers. Printing enhances the packaging's visual appeal and reinforces brand recognition. Such boxes typically have secure opening and closing mechanisms.
Razors are sharp and dangerous. One needs to keep them well-protected in order to avoid any unforeseen accident. We offer multi-functional razor boxes that cater to all such concerns. Our packaging for razors commonly features a flip-top lid that opens and closes easily. Some of these boxes may feature sliding drawers and magnetic closures for additional security. Some of our key styles include:
Protective and Practical Styles for Razor Boxes.
When selecting the right type of packaging style for razor blades, the objective is not only to protect the blades. We also keep a close check that the package provides a safe and convenient user experience. Here are some of the most suitable box styles that we offer to pack razor blades securely.
This style consists of a clear plastic blister that holds the blade securely. It has a cardboard back that has all the printed information and branding elements. This style offers excellent blade protection and visibility. It also keeps each blade isolated, cutting down on the risk of accidental contact.
Our clamshell packaging is a hinged plastic container that seals the blades tightly. It offers a secure opening and closure mechanism. This style of packaging is tamper evident, and make sure that the blades remain sterile until opened.
They have a built-in mechanism that manages to dispense one blade at a time. This reduces the risk of accidental exposure of multiple blades at a time. Our dispenser boxes are convenient for consumers, and they also maintain blade hygiene. We customize them with all the branding and product information.
Such boxes have a tray to hold the blades. It slides into an outer cardboard sleeve or box. This style offers ease of use and access to the razors. We print the cardboard sleeve with all the relevant information about the product and the brand.
We design our folding boxes with flap or tab closures to securely hold the razors. It is a cost-effective and versatile style of packing razor blades with custom printing options.
With a hinged lid, we design these boxes specially to keep safety razors. They keep physical damage and moisture at bay. We furnish them with all the custom branding and safety instructions.
Single-Blade Sleeves and Pouches
Our company manufactures individual sleeves and pouches for consumers who require an exclusive pack for each of their blades. We make them from both paper and sustainable plastic. This style offers maximum protection to the blades while also keeping them clean until use.
We offer multipack cartons to pack voluminous amounts of blades in a single pack. This style is also the best option when our consumers require wholesale razor boxes. We furnish the inside of the box with sleeves and compartments to hold each and every single blade in its place.
www.customboxesonly.com manufactures each style of packaging while balancing security and a positive user experience to meet the needs of the target customers.
Add-ons that Enhance Razor boxes
We offer and suggest certain thoughtful add-ons that can elevate the overall packing and the user experience as well. Here are some of them that can work best with every box style.
We make a gift-ready box that can make a retail product turn into a gift item without any extra effort. All the customer needs to do is add a personal message on the allocated text areas.
We include an instruction booklet in our printed razor boxes on consumer demand that offers complete guidance on how to use the razor safely. It can also offer tips on blade maintenance and replacement instructions.
We can make built-in compartments in the boxes for spare razors and accessories. This adds practicality and convenience for the users.
Soft touch or velvet finish
We can enhance the tactile experience of the box by applying a soft touch or velvet finish to it. This gives a premium feel to the package.
These bands or straps inside the box can secure the handle of the razor and prevent movement. Making sure that the razors stay in place during movement.
Including a microfiber cleaning cloth with the box allows users to maintain the cleanliness of the razors.
We furnish our premium blade boxes with built-in or detachable razor stands on customer demands. This stand helps the customers to keep their razors upright and organized.
Our customers may add inserts in their boxes with scents to add a sensory dimension to the unboxing experience of their product.
Some of the other practical and beneficial add-ons that we offer include QR codes, tamper-evident seals, and much more. All of them come with a guarantee of our quality measures.
Conclusion
www.customboxesonly.com promises to make razor boxes an affair to remember. We offer standard razors exclusivity with the help of our unsurpassed artistry. Free design assistance is available for our customers if needed. Fast shipments and swift order processing help our clients to do and get much more in a short amount of time.
Food & Beverage Packaging
A water based coating that creates a semi gloss surface.
Food Safe Coating
A coating applied on the inner side of the box to make it food-safe.
Gloss Lamination
A thin layer of lamination that makes the box surface glossy.
Food & Beverage Packaging
A water based coating that creates a semi gloss surface.
Metallic Coating
A metallic layer of coating applied to give an extra shine to your box.
Pearlescent Coating
A decorative coating to give surface an extra shine.
Soft Touch Coating
A coating that produces smooth surface. Its considered a cheaper alternative to lamination.
UV Coating
UV-cured coating that can be done for spot and flood applications.
Matte Lamination
A thin lamination that gives the box a matte surface.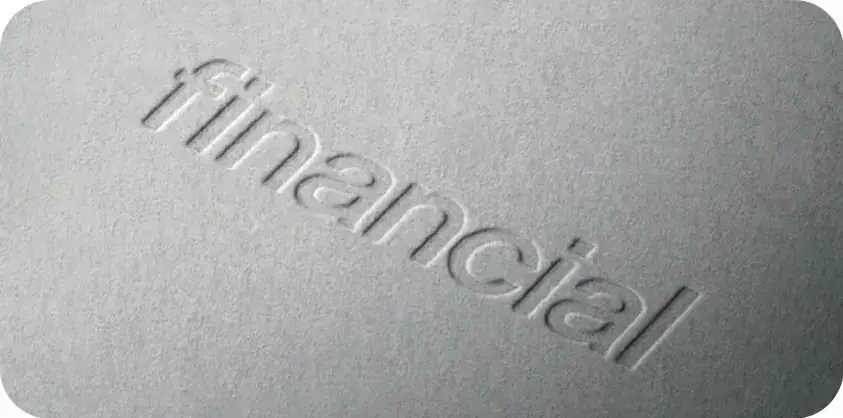 Embossing and Debossing
A process that creates a raised or recessed pattern on the surface.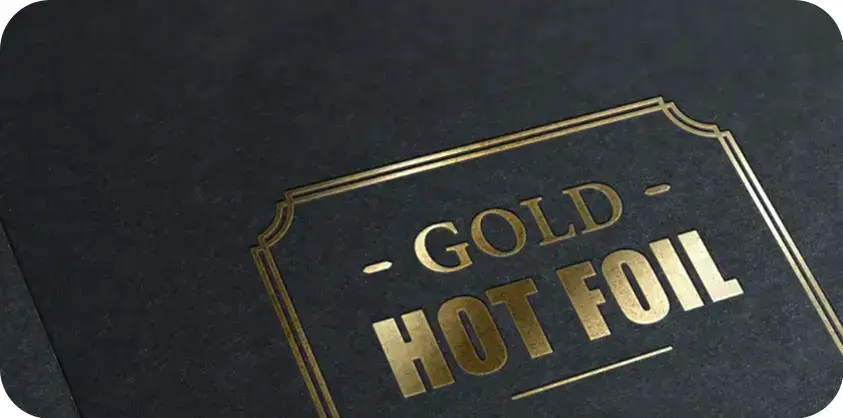 Metallic Foil Stamping
Hot foil transferred onto paper using stamping method.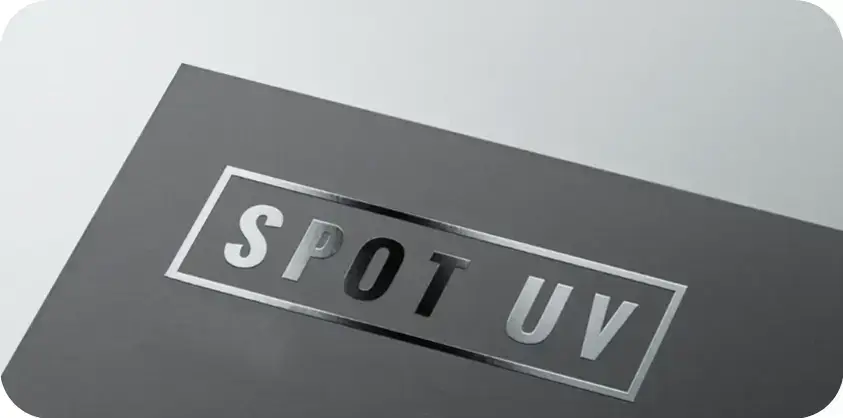 Spot UV
UV gloss coating cured on specific areas.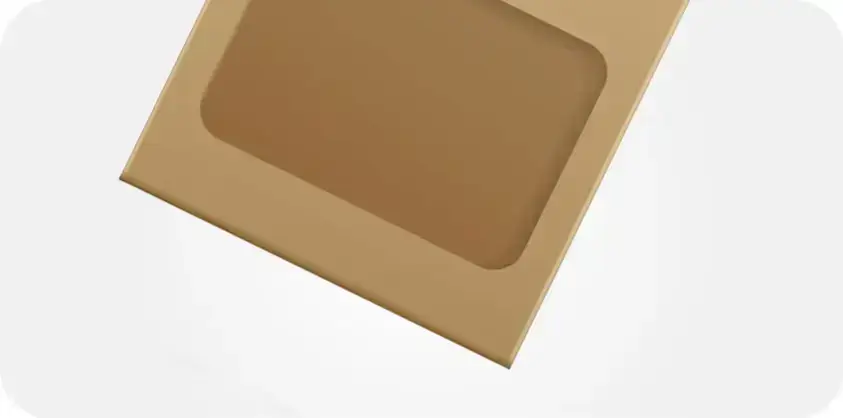 Window Cut-Out
A process where a cut-out is created on the box.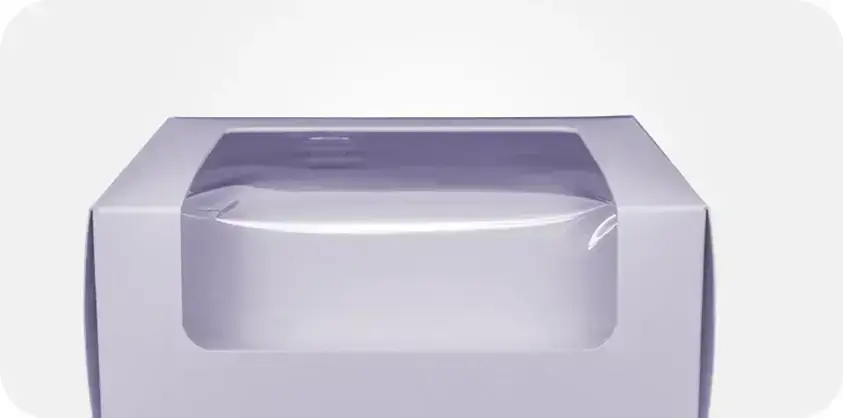 PET Window Patching
A method to apply a transparent plastic film covering the cut-out.
Frequently Asked Questions
Custom razor box prices depend on size, design complexity, materials, quantity purchased, printing options, and any additional features or modifications. For instance, larger boxes take more materials and cost more. Cost also depends on materials like cardboard, paperboard, and specialist materials. Eco-friendly or specialty materials may cost more. Custom graphics, full-color printing, and sophisticated designs cost more. Bulk orders lower unit costs, whereas smaller orders may cost more per box. Special features, such as embossing, foil stamping, UV treatments, and distinctive closures boost prices. Adding bespoke inserts or compartments to retain razors securely can also increase the cost. Hence, it is not possible to calculate the cost of a box easily. You can contact our price estimators to get precise price quotes.
Razor boxes with built-in mirrors allow users to groom themselves on the go and look their best. We can integrate a small and high-quality mirror into the razor box lid or interior. This mirror can be shatter-resistant for safety. We will also make the mirror and box lightweight and compact to fit in purses or pockets. You can also order custom razor boxes with mirrors that may be folded or adjusted for angles and use. We can also add a secure closure to prevent mirror damage during transit. We also add an anti-scratch coating to protect the mirror from scratches. Hence, you can get a box with a mirror for buyers to groom themselves on the go.
Flat or pre-assembled custom razor boxes are shipped according to your needs. However, we prefer shipping them flat. Flat shipping minimizes freight volume and transportation expenses, making it cheaper. Moreover, flat razor boxes are easier to store before use, which is helpful if you have limited space. Flat boxes can be printed with graphics before assembly for more sophisticated designs. However, if you receive flat boxes, they require assembly, which might add time and labor costs. Correct box assembly may need some knowledge. If you don't know the method of assembling boxes, you can contact our customer service staff.
Your Customer Journey Simplified
Customized orders can be scary to initiate. We keep the Process as simple as we can for your convenience!
Discuss Your Requirements

Quotation and Confirmation

Consultation and Design Work

Production and Delivery