Custom Sizes

Order custom-sized boxes to suit your needs perfectly.

Personalized

Discover personalized packaging exclusively for your needs.

Custom Style

Personalize your style with customizable packaging.

Free Design Support

Unlock free design support.

Free Shipping
Discounted Prices
Custom golf ball boxes are durable and strong enough to hold golf balls securely. Their thicker flaps are resistant to tearing and bending. Their manufacturing materials, including Kraft, bux board, and cardboard, are sturdy and long-lasting. They are also recyclable and decomposable. Their lower cost due to their natural sources helps to decrease the cost of production of eco-friendly custom golf ball boxes. These boxes come in many distinctive styles, including pillow-style, pentagonal, sleeve sliders, and gable boxes. They also come with die-cut windows for buyers to see inside the boxes. Their special add-ons, such as inserts and placeholders, assist in the skillful arrangement of the golf balls inside them. They also have die-cut handles and custom-shaped windows.
Custom-printed gold ball boxes come with photos, patterns, drawings, and product information. They also contain bar codes or QR codes for customers to scan and get essential details about the product. Modern printing methods, including flexography, inkjet printing, and lithography, are used for their printing. Silver or gold foiling, matte or gloss coating, embossing, PVC, raised print, and other embellishments are available to enhance their appearance. Their velvet lining and foam inserts help to present golf balls amazingly before buyers.
To get a quick price quote, please submit this price request form after filling out your required specifications. Our sales representative will shortly get in contact with you.
Unlock the potential of your products with our unrivaled packaging solutions tailored to your industry and specific product needs.
Sample Price: $1.75 (Per Box)
| | |
| --- | --- |
| Dimensions | All custom sizes & shapes |
| Min.quantity | 50 Boxes ( Hardproof Sample Option Available ) |
| Default process | Die cutting, gluing, scoring, perforation |
| Printing | Cmyk, pms, no printing |
| Options | Custom window cut out, gold/silver foiling, embossing, raised ink, pvc sheet. |
| Turn around time | 10-12 business days , rush |
| Paper stock | 10pt to 28pt (60lb to 400lb) eco-friendly Kraft, e-flute corrugated, bux board, cardstock |
| Proof | Flat view, 3d mock-up, physical sampling (on Request) |
Different types of cardboard varieties can come in used to manufacture golf ball boxes. The use of cardboard makes them a sustainable option to offer some healthy alternatives to standard hazardous packaging solutions. These boxes can come in a design as per the consumer's choice. They can have attractive print styles that attract and excite the buyers. Such boxes can give premium protection to golf balls. They can bar any type of moisture or other deterrent from entering and spoiling the packed golf balls. The boxes are strong enough to keep the balls premium during handling and transportation.
If you are on the lookout to make a lasting impression on your customers with exceptional golf ball packaging? www.customboxesonly.com offers top-notch packaging solutions that will leave your customers happy and satisfied. Our golf ball boxes are not only visually appealing for the onlookers. But we also design them to provide the ultimate protection for the prized possessions of every golfer. Our customers can bid goodbye to bland and ordinary packaging solutions. This is because our boxes are anything but average.
Different types of golf ball boxes
We try to offer a variety of options available to suit every need and style. The most popular choice of our customers so far is the clear plastic box. This type of box offers a sleek and modern look while allowing customers to see the product inside. This type of packaging provides impressive visuals and complete protection for the products.
For our customers that prefer to retain traditional touch in their packaging, our custom cardboard boxes are a great option. They have a strong build that is best to protect the precious golf balls. Their custom designs are also highly pleasing to the eyes.
Our sustainable custom golf ball boxes are a breather for eco-conscious consumers. Since we make them from sustainable materials, they demonstrate our commitment to environmental responsibility while still maintaining a professional appearance.
We do not only offer choices regarding box materials. We also offer the option of choosing between standard or custom-sized boxes. Our standard-sized box options offer convenience and cost-effectiveness for smaller orders. At the same time, our custom-sized boxes allow for a personalized fitment that relies on specific quantities of golf balls.
How our golf ball boxes compare to others
We design our boxes with premium and ultimate care, along with extreme attention to detail. We understand that for you protecting your valuable golf balls is of utmost importance. This is the reason why we use high-quality materials for our box manufacturing. These materials help us provide excellent durability and protection to the products during transportation or storage.
We believe that a packaging box must make a positive impression from the moment your customers receive their order. Our stylish designs and attractive branding will leave a lasting impact on your customers.
Our printed golf ball boxes are exactly according to your specific needs. Especially if you want to create a unique design for promotional purposes, we have some amazing ideas and options for you.
Why is our packaging the best?
Resilience and stability are key elements when it comes to protecting your golf balls during transportation and storage. Our packaging boxes are not only robust, but we also make them resistant to wear and tear.
We design our packaging products with a special focus on customer convenience. This is why our packages have easy-to-use opening mechanisms and secure closure systems. Your customers will have a wonderful experience with your product and its packaging.
You can also get free design services from us. Our designers will carefully make a box design for you that is perfect for your product presentation. You can alter and change their design ideas to your own liking.
Promotional offers and bulk discounts
Our regular promotional offers allow you to take advantage of special deals and discounts. These offers are even more exclusive for our loyal customers.
To cater to the needs of a larger quantity of packaging boxes, we offer bulk sales that can help you save even more. Whether you're a golf course looking for packing supplies for your pro shop or an event organizer needing branded gift boxes for a tournament, we've got you covered.
Our wholesale golf ball boxes come with our guarantee of quality. Each box is personally tested. We do not ship our orders till we are completely satisfied with the build and performance of each order item.
Conclusion
Quality and customer satisfaction always come first at www.customboxesonly.com. That's why our golf ball boxes are precise and highly attentive to details. We try to offer maximum facilities to our customers. This is why we offer them free shipping on standard orders if they live anywhere within the United States of America. We also take no extra charges for our design services. On top of these fabulous offers, we do not take any additional charges for the number of die cuts in your single box design. So go ahead, score, perforate, dispense, and die cut your box design to your heart's content. Our worthy professionals can help make all your packaging inspirations come to the most vivid reality.
Food & Beverage Packaging
A water based coating that creates a semi gloss surface.
Food Safe Coating
A coating applied on the inner side of the box to make it food-safe.
Gloss Lamination
A thin layer of lamination that makes the box surface glossy.
Food & Beverage Packaging
A water based coating that creates a semi gloss surface.
Metallic Coating
A metallic layer of coating applied to give an extra shine to your box.
Pearlescent Coating
A decorative coating to give surface an extra shine.
Soft Touch Coating
A coating that produces smooth surface. Its considered a cheaper alternative to lamination.
UV Coating
UV-cured coating that can be done for spot and flood applications.
Matte Lamination
A thin lamination that gives the box a matte surface.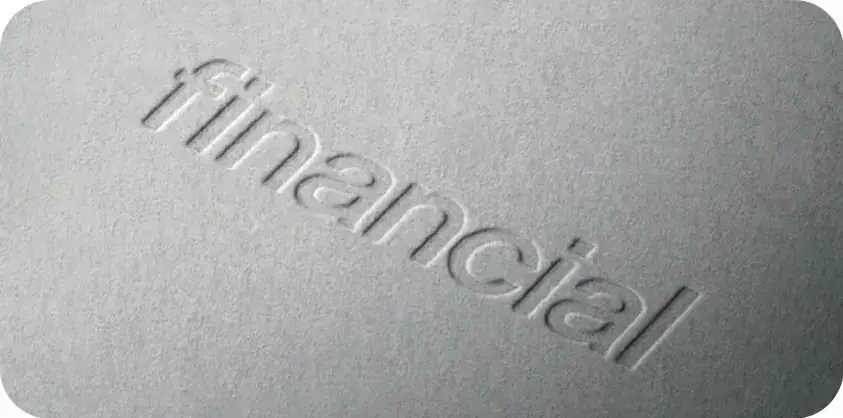 Embossing and Debossing
A process that creates a raised or recessed pattern on the surface.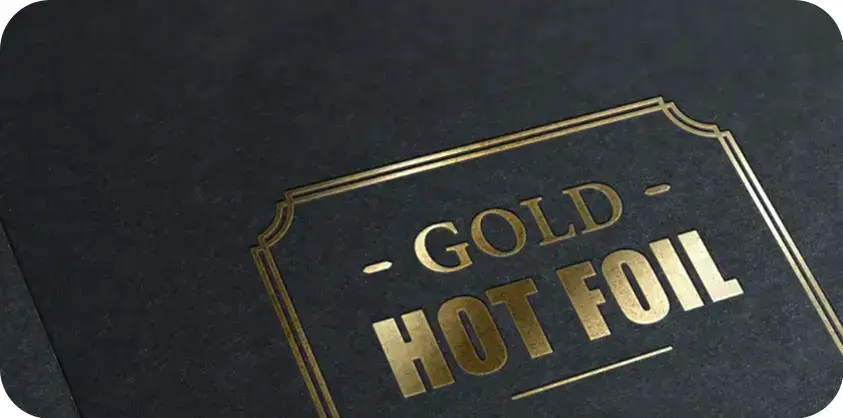 Metallic Foil Stamping
Hot foil transferred onto paper using stamping method.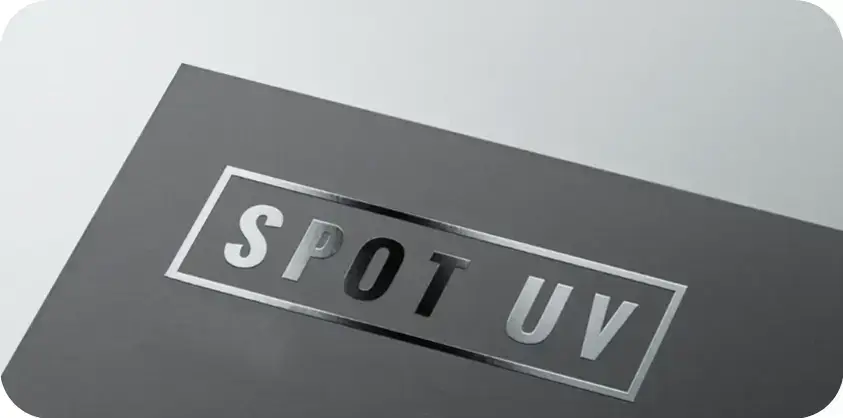 Spot UV
UV gloss coating cured on specific areas.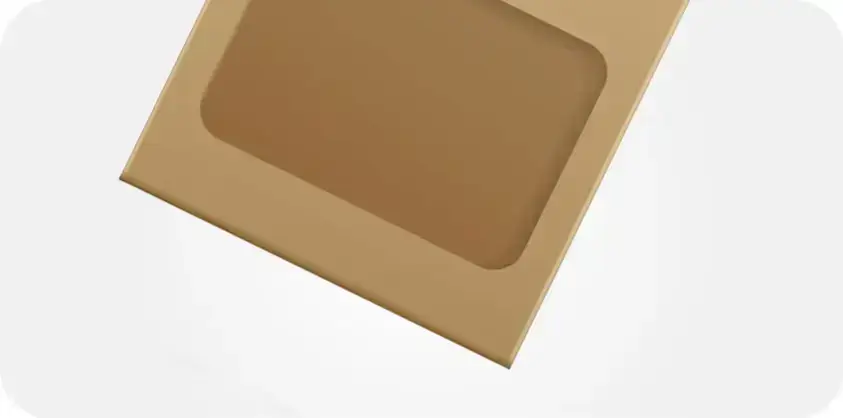 Window Cut-Out
A process where a cut-out is created on the box.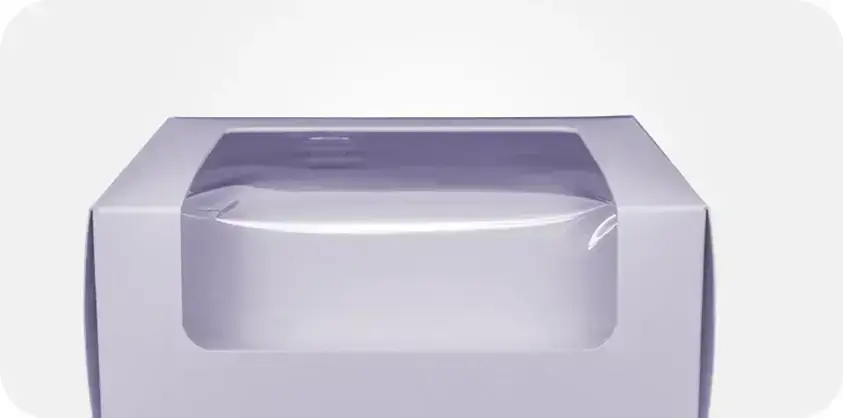 PET Window Patching
A method to apply a transparent plastic film covering the cut-out.
Frequently Asked Questions
While we can make such types of boxes for you with any variation of cardboard that may suit your liking. However, folding carton boards are industry-approved for the making of custom golf ball boxes. It is known for its strength-to-weight ratio. It protects golf balls during storage and transportation while keeping the packaging relatively lightweight. In terms of printing, this material allows vibrant graphics, branding, and crisp text. It gives optimal customizability with respect to the design, color, and finish of the packaging. Golf ball boxes typically use a board of moderate thickness to balance protection and presentation. The folding carton board comes in various thicknesses, allowing you to choose the right level of sturdiness for your packaging needs.
In usual conditions, standard custom golf ball boxes manufactured from cardboard and paperboard offer adequate protection to the balls. That is for normal handling and storing conditions. But, on the off chance that your products or packaging may get subjected to unusual conditions or environmental hazards, then we do advise you to collaborate with our experts and explore suitable resistance-increasing options. According to your concerns, our experts may advise individual packaging, specialized sealing and closure options, and alteration of the selected box material if required. Golf balls themselves are not highly susceptible to moisture or environmental damage. However, unnecessary water submersion may result in uncalled-for damage.
QR codes can remarkably enhance the user experience and provide valuable information to the customers about the packaged product. Likewise, they can talk about the golf balls inside the box when the user scans them. They can also direct the users to a web page with specifics such as the ball's construction form, compression, dimple pattern, and any other such unique features. We all know that golf is a sport that requires skill and technique. QR codes can link to instructional videos and tutorials on how the customers can improve their golf swing, putting, or any other such aspects of the game. QR codes on custom golf ball boxes can link the customers to the review and feedback forms. They can also entitle the customers to any promotions or discounts that your company may offer.
Your Customer Journey Simplified
Customized orders can be scary to initiate. We keep the Process as simple as we can for your convenience!
Discuss Your Requirements

Quotation and Confirmation

Consultation and Design Work

Production and Delivery